By
Phil
- 17 February 2015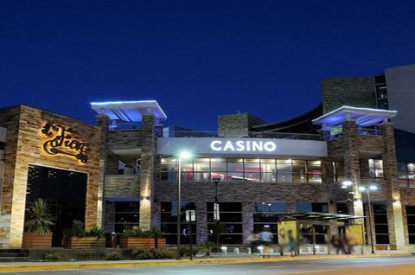 Dreams and Sun International have announced that they have entered into a memorandum of understanding to merge their Latin American operations as part of Sun's International plans to expand into the Latin American gaming market.
The Latin American operations of Sun International, including Monticello in Chile, Ocean Sun Casino in Panama City and a project near completion in Colombia, will be merged into Dreams in the deal which will see Sun International expanding its presence in the region. Dreams operates six casinos in Chile and it has recently expanded into Peru where it operates four smaller gaming establishments in Lima and has plans to expand further in the region.
Sun International said it had "previously stated its strategic intention to grow its Latin American portfolio of assets, which consists of Monticello in Chile, the Ocean Club Casino in Panama and a casino currently under development in Cartagena, Colombia that is expected to be operational in the first half of 2015. Sun International owns 100 per cent of the businesses in Panama and Cartagena and has recently increased its interest in Monticello to 99 per cent in order to have control over the strategic direction of these assets, including the possibility of merging them with others in order to create a more diverse and meaningful portfolio."
Once complete the current shareholders of Dreams and Sun International will each own approximately 50 percent of the combined entity. According to the press release, the company has been looking for a partner in Latin America for some time. Chile is a country that Dreams has a good understanding of, has an executive management team that comes from Latin America and has significant operational experience in the region as well as strong local shareholders. Dreams expansion strategy has also seen it grow in Peru, which "is complementary" to Sun International's expansion into Panama and Colombia.
From the standpoint of Dreams the merger at a stroke "fulfils its objective to be a regional leader in the casino and entertainment industry in the region and gives significant momentum to the company's growth aspirations."
The merger creates Latin America's largest gaming group. The news could hail in a new era in Latin American gaming industry as the newly merged company seeks to make further inroads into the Chilean gaming market and expand into emerging markets such as Colombia and Peru both of which are benefiting from an increasingly regulated gaming market.