By
Phil
- 12 April 2016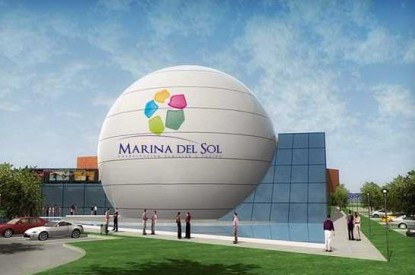 The mayor of the Chilean city of Chillán, Sergio Zarzar, has said that the delay in awarding the license for the installation of a casino has had a deeply damaging effect on the community.
"With this delay we are losing a billion pesos a year that we would gain through taxes and, therefore, there are several projects that have not been carried out as well as hundreds of jobs that people are waiting for. We need to resolve this soon," said the mayor.
The Boldt-Peralada group has announced that it will appeal to the Supreme Court to overturn the ruling last month emitted by one of Chile's highest courts. The court upheld the recent vote of the governing Regional Council (CORE) which declared that the Boldt Peralada projected site for the casino in Chillán was too close to an educational-establishment and violated aspects of Regional Development Strategy. While both projects are in the same commune, with a similar amount of investment (about US$50m), the issue that has weighed against the Bolt-Peralada project has been its planned location.
According to the President of the Regional Council, Eduardo Muñoz, the project would have a negative impact because it would be "wall to wall" with a university, which would lead to gambling addiction amongst the local students.
"Our vote is very well supported by studies. We hope that the Supreme Court rules soon so the way is paved for jobs and new resources are generated for the municipality and the regional government," Muñoz said.
The tender process for the casino in Chillán has now been delayed for over two years as both Argentine –Spanish Boldt Peralada and Chilean-Canadian company Marina del Sol battle it out over the licence. In November the Regional Council of Bio Bio rejected the proposal put forward by the Boldt-Peralada group for the third time for a casino in Chillán the capital of the province of Ñuble; one of four provinces of the Chilean region of Bío Bío. The Boldt-Peralada group has announced that it will appeal to the Supreme Court to overturn the ruling.
Alejandro Lama, President of the Chamber of Commerce and Tourism of Ñuble said. "We are very upset with CORE. They should have voted the same way as the councillors from Chillán who gave an equal score to all of the projects. The reasons given by Core for their score for Marina del Sol are crafty and only hurt us as a city and province. There are many services that are not being generated and resources are being lost," he said.