By
Lewis
- 18 May 2016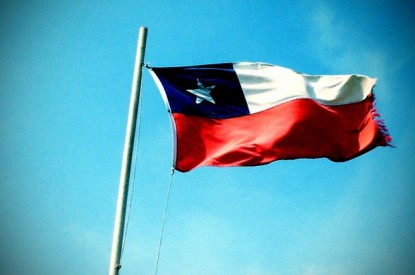 A number of foreign operators have shown an interest in applying for the new casino licences which will shortly be on offer in Chile. Now that the Chilean Gaming Control Board (SJC) has published the requirements for the upcoming tender process one American, three Latin American and a Chinese company could apply for a licence for just one of the licences on offer: the municipal casino located in Viña del Mar.
Head of the SJC Daniel García told local newspaper El Mercurio de Valparaiso that: "We have some movement from abroad because we have known that this contest has been coming for more or less 10 years. Viña del Mar is undoubtedly the most emblematic of the process. The whole Chilean industry and part of Latin America has is eyes on this process . . . Last year the ex superintendent was in China and Las Vegas spreading word of the process and I know that there is interest from companies in those places as well."
García said that at least three companies based in Latin America were interested in the Viña del Mar licence. Located on the Pacific coast the The SJC's Resolution Council confirmed that the casinos in Viña del Mar will continue to be housed in the municipal building which is already built and intended for that purpose but operators will be permitted to renovate and expand upon the property. The minimum financial bid for the casino will be US$22.3m. In addition the operator will also need to guarantee an annual payment for the municipality, will need to do restoration work on a historic monument chosen by the municipality and will also need to complete the transition phase in three months with minimum disruption to the casino already in operation.
"Since the property will be maintained which is something that happens only in Arica and Viña del Mar what needs to be resolved is how the transition from one operator to another is carried out without causing a halt in the casinos (operations) or if it happens it is as for as little as possible and agreed upon with the municipality," García said.
Projects for the new municipal licences will be awarded points and judged on a wide number of different criteria by a number of different branches in the government including local and regional governments, the Tourist Board, the Ministry of Interior and Public Security and the SJC. Points will be awarded on how the casino will fit in with local communities and into regional development strategy. The SJC will also evaluate the project on how it will impact tourism, and will take into account the location, design and the quality of the proposed facilities.