By
Phil
- 5 May 2021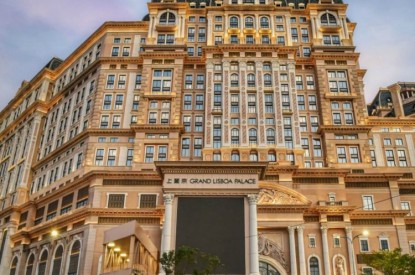 Analysts at Bernstein have said they are 'sceptical' that Macau operator Sociedade de Jogos de Macau Holdings can achieve its targets when its long-delayed $5bn Cotai casino resort, Grand Lisboa Palace, opens with 300 gaming tables. SJM said the property, which will also house 1,034 slots, would open before the end of this quarter
Whilst SJM said it was confident of gaining 'better than fair [market] share' in Cotai, Bernstein's Vitaly Umansky, Louis Li and Kelsey Zhu said: "We are very skeptical that this can be achieved at Grand Lisboa Palace. Competition on Cotai is very strong and product offering is very competitive (and in often cases will be superior). Marketing prowess, loyalty programs and service levels are also likely to remain strong (and better) at many other properties. We do not expect Grand Lisboa Palace to even get fair share on Cotai (at least in the first few years).
"Management believes junkets are very keen on the Grand Lisboa Palace product. That may be so – Grand Lisboa Palace will take some junket share in the market. However, margin will be very questionable," they added. "We need to wait and see what GLP will offer with respect to junket incentives and credit – which could be a key driver of share gain (with significant impact on profit potential)."
Credit Suisse analysts Kenneth Fong, Lok Kan Chan and Rebecca Law claimed junket operators were 'optimistic about prospects at the property and according to management eager to start operations.'
"Premium mass operations and marketing are ready to go, and the success of Grand Lisboa Palace largely hinges on the ability to execute on that very competitive segment," they explained.
SJM stated: "Construction of the Grand Lisboa Palace, the group's integrated resort on Cotai, has been completed and the project is undergoing final inspections by local government authorities. The Group anticipates opening the Grand Lisboa Palace during the first half of 2021."
The comments followed SJM's latest financials where total net revenue, gross gaming revenue and net gaming revenue of the Group decreased in Q1 2021 by 28.8 per cent, 32.7 per cent and 29.2 per cent, respectively from Q1 2020. Adjusted EBITDA sunk to a negative HK$319m in Q1 2021 from negative HK$200m in Q1 2020, a decrease of 60 per cent.
Loss attributable to owners of the company was HK$647m in Q1 2021, as compared with HK$409m in Q1 2020, an increased loss of 58.2 per cent. The group's gross gaming revenue accounted for 11.6 per cent of Macau's casino gaming revenue during Q1 2021, as compared with 13.3 per cent in Q1 2020.
Gaming revenue was HK$2,412m in Q1 2021, a decrease of 29.2 per cent from Q1 2020. During Q1 2021, the group's VIP gross gaming revenue was HK$485m, a decrease
of 59.4 per cent from HK$1,196m in Q1 2020, mass market gross gaming revenue was HK$2,051m, a decrease of 21.3 per cent from HK$2,606m, and slot machine gross gaming revenue was HK$116m, a decrease of 17.3 per cent from HK$141m.
During the quarter, the Group operated an average of 177 VIP gaming tables, 1,066 mass market gaming tables and 1,207 slot machines. Total VIP chips sales for the Group during Q1 2021 were HK$13bn and the VIP gaming hold percentage (before commissions and incentives) was 3.7 per cent.