By
Phil
- 6 August 2019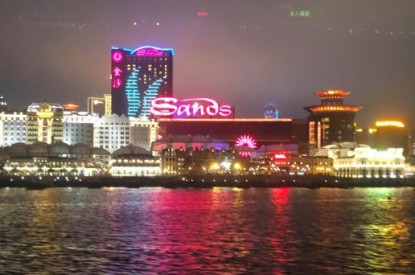 The Macau casino sector is being hit with a double whammy with China's trade war with the US causing a fall in the value of the Chinese Yuan and the effects of the protests in Hong Kong both now filtering through to Macau.
Both have been highlighted as potential reasons for a sudden drop in July's gross gaming revenue for Macau which came in at $3bn, down 3.5 per cent from a year earlier, and missing analysts estimates of a two per cent increase.
Tourist arrivals are currently at record levels keeping the mass-market buoyant, but the VIP sector has fallen with some analysts believing the problems in Hong Kong are convincing VIP customers not to travel to Macau.
JPMorgan analyst DS Kim said: "VIP demand deteriorated sharply toward the latter half of July with no obvious reason, in turn suggesting it could be a short-term blip amid heightened media attention on Hong Kong, given escalated protests, and junkets."
UOB-Kay Hian analyst Robin Yuen said some protests had disrupted the ferry service to Macau.
Analysts at Sanford C. Bernstein said: "We are beginning to see a negative impact from the protests in Hong Kong, which is causing some transport disruption (on weekends, largely, so far) and beginning to create a headwind to China visitation into Hong Kong (and onward visitation into Macau) The negativity surrounding Suncity continues to pressure junket VIP as agents withdraw some funds and delay visiting Macau. Overall negativity surrounding the geopolitical and macro situation is having a negative impact on GGR."
But it is the continuing trade war that is causing most concern with one analyst predicting the upcoming licence renewals couldn't be coming at a worse time.
The value of the Chinese yuan has fallen past 7.0 against the US dollar for the first time since 2008, which analysts believe is a sign of the trade war escalating. At the start of July, the US increased duties on US$34bn worth of Chinese imports to 25 per cent. China responded by bringing in duties on US goods.
Steve Vickers, Chief Executive of political and corporate risk consultancy of Steve Vickers and Associates, said to the South China Morning Post: "The US casinos are sitting on a geopolitical fault line. "Should relations deteriorate further, Beijing may ask itself why it needs to tolerate so much money being repatriated by the US casinos. It would surely be better from Beijing's perspective that the gaming proceeds go to more loyal and local champions, not foreign firms. And especially not to those controlled by China's main economic rival."