By
Phil
- 6 July 2020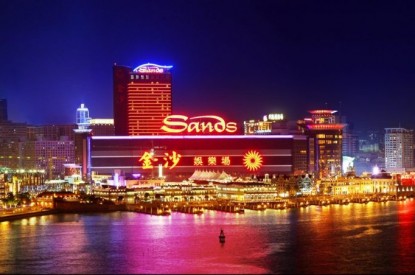 Macau's casino sector is bracing itself for its 'worst quarter ever' for the three months to June 30 with Morgan Stanley expecting quarterly EBITDA losses of more than US$1bn.
Morgan Stanley's Praveen Choudhary and Gareth Leung believe EBITDA losses will come in at around US$1.04bn between the six licence holders with Sands China hit by US$286m and Melco seeing losses of US$205m. VIP revenue is predicted to have fallen by around 97 per cent in the second quarter of 2020, more than the 95 per cent tipped for mass, due to a low win rate.
The analysts said the quarter 'could provide a glimpse into operating expenses (fixed costs), who managed to reduce the most and what proportion of the cut is sustainable.'
"Macau stocks rose 21 per cent in 2Q20, outperforming the Hang Seng Index by 15 percentage points; we think the market believes the worst is behind us and pent up demand and removal of overseas destinations as a choice could drive upside to estimates, they said. "While 2Q numbers may not provide when the travel restrictions will be lifted or how big 2021 could be, it can answer two questions: (1) who controlled costs the most, and (2) who lost the least as a percentage of Enterprise Value."
Much hope is being pinned on the easing of border restrictions between Guangdong and mainland China.
Davis Ka Chio Fong, a Professor in Integrated Resort and Tourism Management and Director of Institute for the Study of Commercial Gaming, believes easing border restrictions would boost casino revenue from between $750m to $1.25bn.
He said: "Once the border with Guangdong Province starts to open, Macau's GGR will likely recover to between MOP$6bn (roughly US$750m) and MOP$10bn($1.25bn) depending on the level of opening. So it might be about MOP$8bn (US$1bn). But, of course, it's hard to reinstate the GGR level as before."