By
Phil
- 3 July 2023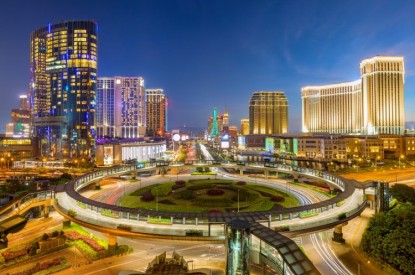 Revenues from Macau's casino sector dipped by 2.3 per cent in June, month by month, despite increasing 514 per cent year-over-year in June to MOP$15.21bn (US$307m), according to figures released by the Macau Gaming Inspection and Coordination Bureau.
Analsyts had predicted a consensus estimate of a 530 per cent year-over-year increase with the slight dip represnting Macau's first month-by-month revenue fall since all travel restrictions were lifted. Analysts noted a historical decline from May to June for every year from 2007 to 2022 apart from the year of the pandemic-enforced closures. May's 2022 perfomance was also the second highest monthly total since January 2020.
For the first six months of 2023, Macau's GGR has increased by 205 per cent year-over-year to MOP $80.14bn (US$9.93bn) which still lags the pre-pandemic MOP$149bn patacas generated in the first half of 2019 by 46.6 per cent.
Morgan Stanley analyst Praveen Choudhary is predicting the second quarter to be the first where mass GGR and EBITDA are close to pre-COVID levels.
Analysts at JP Morgan Chase & Co have predicted that Macau's casino gross gaming revenue (GGR) will remain stable in June. Joe Greff and Ryan Lambert say GGR for the first 18 days of June came in at MOP527m (US$63.24m) a day. This would equate to around 65 per cent of GGR levels recorded in June 2019. The analysts believe that if June's GGR follows May's pattern then second-quarter GGR in Macau would reach around 62 per cent of the pre-pandemic level set in 2019.
Macau recorded average daily vistors of more than 70,000 in June with almost 9.44m visitor arrivals for the first five months of this year. Above six millionof these came from mainland China, equating to 64.6 per cent of visitors.