By
Phil
- 25 March 2020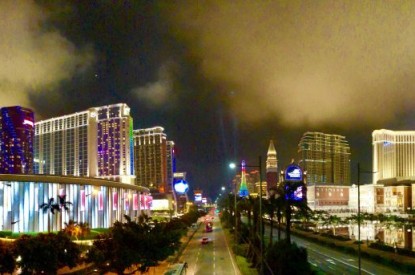 Macau executives want its casino concessionaries to offer hotel facilities as quarantine venues.
An expected 680 Macau residents are expected to return from Hong Kong by March 31, meaning the government will need more hotels for quarantine.
It so far has eight hotels operating as quarantine venues; Pousada Marina Infante, Golden Crown China Hotel, Regency Art Hotel, Grand Coloane Resort, Treasure Hotel, Metropole Hotel, Grand Lapa Hotel and the two-star guest house San Tung Fong Commercial Inn.
Macau Chief Executive, Ho Iat Seng, said: "We keep looking for more hotels to be appointed quarantine venues but we can't contact any hotels within integrated resorts. We don't want to utilize hotels in integrated resorts until the last minute since it would impact their dining and business operations, but it's really difficult to find more available hotels at this moment. It would be much easier if we could find a hotel with 3,000 rooms. We pay for the fees, we don't ask to use them for free. What the gaming operators have done, Macau residents see in their eyes and keep in their minds."
"We previously shut down the gaming industry for 15 days, and the six gaming operators guaranteed to continue paying their employees during this period. They also donated many face masks and supplies for the government and many social associations. We'd really appreciate this contribution from the six gaming operators."
"The operators should reconsider what is the true corporate social responsibility (CSR)," he added. "CSR is not only about publicity in newspapers or donating several supplies to the public. When the entire society encounters challenges, we should take and share more responsibilities together."