By
Phil
- 10 August 2020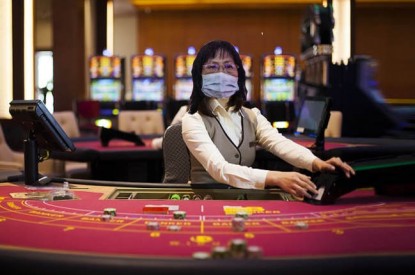 Macau's Secretary for Social Affairs and Culture Elsie Ao Ieong U has confirmed that from Wednesday August 12 entry into Macau from Mainland China will be allowed without quarantine restrictions.
Local residents who have not been in Hong Kong, Taiwan or overseas in the last 14 days prior to entry and who hold a negative Covid-19 nucleic acid test taken in the last seven days will be allowed into Macau.
The Macau SAR Government said it will start issuing tourism visas for residents of Zhuhai on Wednesday August 12, marking the first stage of a phased reopening of the tourism trade between Macau and mainland China.
The Novel Coronavirus Response and Coordination Center confirmed the announcement adding that the visa types to be made available for Zhuhai residents will be the Individual Visit Scheme. Group tour visas are also expected to be issued again on the same day.
Macau's Secretary for Social Affairs and Culture Ao Ieong U confirmed the move that casino operators have been waiting for in a press conference.
The return to issuing visas follows the move a few weeks ago to remove the two-week quarantine requirement for visitors.
Without Chinese tourists, Macau's casino revenue fell by more than 90 per cent for four consecutive months with operators haemorrhaging $15m a day by keeping their casinos open. Las year, Macau received 39.4m visitors, an increase of 10.1 per cent year-on-year, but the figure fell by 84 per cent year-on-year to just 3.27m in the first half of 2020.
Shares in Macau's operators surged following the news. Galaxy Entertainment was up 5.59 per cent. Melco Resorts & Entertainment was up 5.41 per cent, Las Vegas Sands was up 4.07 per cent, Wynn Resorts was up 4.14 per cent and MGM Resorts was up 1.42 per cent.