By
Phil
- 11 November 2020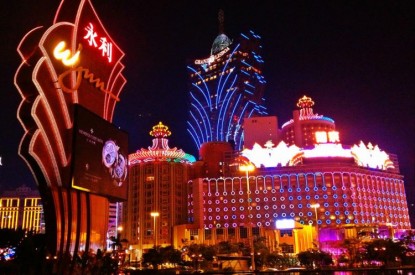 Macau's casino revenue is moving in the right direction increasing by 13 per cent over the first eight days of November to MOP$2bn.
Vitaly Umansky, Tianjiao Yu and Kelsey Zhu, analysts at Sanford C. Bernstein analysts said revenue over this period showed a year-on-year decline of 67 per cent, a distinct improvement on October's yearly comparison of a 72.5 per cent downturn. Visitation into the SAR is improving and has reached around 40,000 per day.
The analysts added: "We expect visitation to continue to increase over the next few weeks and months with a pickup in gaming visitors, as visa processing improves overtime. The key jump in visitors will come when visa processing becomes same day and via e-kiosk again, which may take some time."
JP Morgan's DS Kim, Derek Choi and Jeremy An believe the year-on-year decline will lessen to 60 per cent to 65 per cent in November and 50 to 55 per cent in December.
The Secretary for Economy and Finance, Lei Wai Nong, believes daily GGR will reach MOP$350m (US$44m) in next year hitting a yearly total of MOP$130bn (US$16.3bn).
He said: "The Individual Visit Scheme (IVS) to Macau resumed for mainland China on September 23 and in October, despite Golden Week (1 to 8 October), our GGR increased to MOP$220m per day on average. When more mainland visitors return and Hong Kong travellers are gradually allowed to visit (without quarantine), we believe that daily GGR could reach MOP$350m per day next year, and the annual GGR would be about MOP$130bn."
Macau's Government Information Bureau has confirmed it will allow visa applications from 'eligible foreigners' from December 1 for people for visiting for 'matters serving public interest.'