By
Phil
- 5 November 2018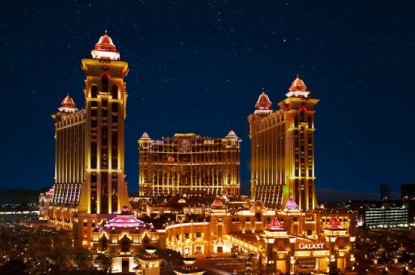 Macau's GGR has reached its highest amount since October 2014 with revenue increasing by 2.6 per cent from a year earlier in October to 27.3bn ($3.38bn), according to Macau's Gaming Inspection and Coordination bureau.
October represented the 27th straight month of revenue growth in Macau although growth has slowed since the second quarter with the VIP sector affected by China's drop in property price and falling stock market.
Analysts predicted a flat-to-five per cent growth in revenue but the four year high has meant that the total for the year so far, MOP251.38bn is up 14.3 per cent from the previous year and is at its highest ever rate by the end of October.
The results were boosted by China's Golden Week holiday which boosted visitation by 7.2 per cent reaching a total of more than 895,000, according to the Macao Government Tourism Office (MGTO).
JP Morgan Securities Analysts DS Kim and Sean Zhuang said: "Total GGR' during Golden Week grew high-single-digit year-on-year. This is not an apples-to-apples comparison, as we are looking at seven-day GGR versus eight-day GGR last year. This is better than our expectations of approximately five per cent growth, and likely ahead of the market's."
Morgan Stanley added: "Golden Week visitation (first six days) from China was up strongly at 19 percent year-on-year, and VIP volume was up more than 10 per cent year-on-year. Even though the last two days of Golden Week saw flattish visitation, junket VIP revenue was robust and up year-on-year."
Sanford Bernstein's analysts Vitaly Umansky and Kelsey Zhu said: "Mass volume is estimated to be up 22 per cent to 23 per cent, with VIP volume estimated to be up 15 per cent. Other than visitation growth, better quality players helped drive VIP and mass GGR growth."
Analysts are excited by the opening of the Hong Kong-Zhuhai-Macau bridge last month.
The world's longest sea-crossing bridge and tunnel links the financial center of Hong Kong, the former Portuguese colony of Macau and the Pearl River Delta. It also connects Hong Kong's international airport to Macau in just over half an hour.