By
Phil
- 7 August 2023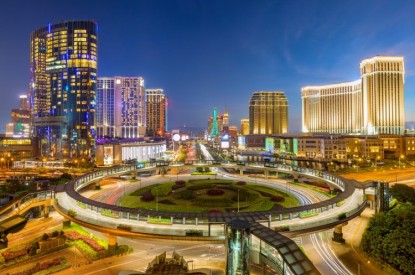 GGR for Macau's casino operators has reached MOP$3.2bn (US$400m) for the first six days of August giving a daily average of US$66.7m.
JP Morgan analysts DS Kim and Mufan Shi believe that mass gaming revenue is coming in at at least 90 per cent of pre-COVID revenues.
"We continue to expect it to ramp up to 100 per cent+ recovery by October," Kim and Shi said.
The Macau International Airport (MIA) said it catered for 550,000 passengers and 4,000 flights in July, an increase of 28 per cent and 10 per cent respectively. Average daily passenger arrivals and departures cam in at 17,000 in July, currently tracking at 58 per cent of 2019 levels.
MGTO Deputy Director Cheng Wai Tong said: "In the second half of the year, the MGTO will step up online and offline promotions for international visitors, including visits to Southeast Asia, Japan and Korea."
Meanwhile, the Macau Government believes non-gaming sectors will account for 60 per cent of Gross Domestic Product (GDP) by 2028.
"The Government will strive to develop non-gaming activities and enhance the development of the international visitor market," the government said. "Through promoting responsible gaming, strengthening supervision and enforcement, and continuously improving the legal system of the gaming industry, the Government will enhance the international competitiveness of the gaming industry."