By
Phil
- 2 January 2017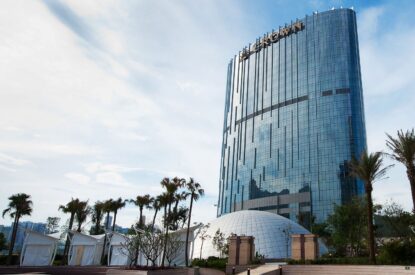 Melco Crown Entertainment has said it will drop Crown from its name after Melco International took a controlling interest by buying shares from Crown Resorts.
A spokesperson at Melco said it was 'looking forward to a new corporate entity unveiling this new chapter of the company.'
Melco agreed to buy 198,000,000 ordinary shares or 13.42 per cent of Melco Crown Entertainment from Crown Asia Investments, a wholly owned subsidiary of Crown Resorts for US$1.2bn. The deal takes Melco's shareholding in the company from 37.89 per cent currently to 51.31 per cent. James Packer, a Crown nominee director and our Deputy Chairman, will resign from the Company with effect from December 15, 2016 after payment of the deposit by Melco Leisure. The company expects to appoint in due course a director nominated by Melco to fill the board vacancy in accordance with its corporate governance policies.
The company revealed that Crown Resorts would be entitled to payments if any Melco Crown properties continued using the Crown brand.
It said in a filing: "The transition period shall be a period of one year following Crown or its affiliate giving notice of termination in respect of the use of the "Crown" name and other intellectual property rights as part of the branding in relation to the City Of Dreams Macau and the City Of Dreams Manila properties."
Melco Crown Entertainment recently celebrated the 10th anniversary of its NASDAQ listing with Lawrence Ho, Chairman and CEO of the company officiating the Opening Bell ceremony at NASDAQ MarketSite in Times Square, New York.
There was no mention of the name change at the ceremony where Mr. Ho said: "Our 10th anniversary on NASDAQ is a memorable occasion to celebrate and cherish. The Melco acquisition is certainly another tremendous milestone for the company. It demonstrates my positive outlook and faith in Macau's long term future. Taking a majority ownership in MCE will enable us to effectively capture the growth opportunities in Macau and Asia's gaming markets. We therefore ring the NASDAQ bell today in honour of our past achievements, as well as with a bigger anticipation of the many accomplishments that are yet to come."
Melco Crown Entertainment has a track record of making history. Listed in December 2006, the Company was then the largest IPO ever launched by an Asian company on NASDAQ, raising approximately US$1.14bn in proceeds and becoming the fourth largest IPO in the United States that year. Over the years, MCE's expansion has had the support of the investment community. From raising US$1.2bn for refinancing in 2011 to US$1.4bn in 2012 for developing Studio City, and most recently, completion of a Senior Secured Notes Offering, such exercises evidenced investors' unwavering support and confidence in MCE. This enthusiasm has also given the Company the drive to continue creating extraordinary experiences that transcend leisure and entertainment industry.
Mr. Ho concluded, "Melco Crown Entertainment prides itself as a curator of excitement and entertainment that breaks new grounds. We are thrilled about exploring the new and building the coolest in the past decade. We remain committed to exploring the next big thing. We have recently announced our new hotel brand 'Morpheus' at City of Dreams, Macau and its opening in 2018. Morpheus is designed to fulfil the dreams of tomorrow's most sophisticated international travellers, as well as provide the catalyst for Macau to develop into a world center for tourism and leisure. Though Macau will always be our home, global expansion is the cornerstone of our development strategy. We invest for the future and long-term shareholder values. We are constantly looking for opportunities in other parts of Asia such as Japan."