By
Phil
- 5 November 2014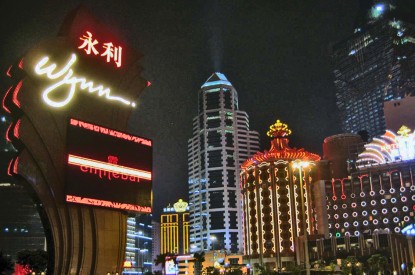 Macau's fifth consecutive month of declining gaming revenues also saw its biggest ever year-on-year, monthly decline since records were made public in 2005.
Figures from Macau's Gaming Inspection and Coordination Bureau for October saw GGR fall by a staggering 23.2 per cent to 28bn patacas (US$3.5bn). However October 2013's results were the second highest in Macau's history. This five straight months of decline have seen revenues fall by 11.7 per cent in September, 6.1 per cent in August, 3.6 per cent in July and 3.7 per cent in June. A two-year crackdown on austerity, which has discouraged VIP players from grandiose demonstrations of wealth in Macau, is believed to have had an affect along with the smoking bans introduced on October 4, crackdowns on how players can gain credit and pro-democratic protests in Hong Kong.
Predictions remain low for the fourth quarter, especially in the VIP segment due to the central government's announcement of a new anti-corruption office.
Macau's Secretary for Economy and Finance Francis Tam said: "Although it has already dropped for the fifth consecutive month, we still predict the slowdown of gaming revenue growth will continue for a period of time. This is in line the authorities' expectations."
Aaron Fischer, an Analyst at CLSA, commented: "The revenue will remain very weak for the next few months; we expect November and December to also be down quite a bit."
His CLSA colleague Richard explained that whilst the VIP sector was slowing 'due to anti-corruption and the tightening of junket liquidity' there were not yet enough hotel rooms for the mass market, which wouldn't be solved until new casinos were opened.
JPMorgan Analyst D.S. Kim added: "As the scope, magnitude and length of campaign turns out to be wider, deeper and longer than anticipated, the scrutiny and social pressure from the austerity drive could make it increasingly difficult for one to visit Macau."
Barclays Analyst Phoebe Tse said: "Based on our channel checks, we believe growth was slower in October with single-digit growth year on year possible given some impact on player behaviour from the smoking ban and also a high base from last year."
She believes that full-year revenue could fall by one per cent, making 2014 Macau's first ever annual decline and believes the decline could last until the last quarter of 2015.
Union Gaming commented: "Prior to the announcement of this new anti-corruption office, our gut feeling was that VIP customers who felt like they were potentially at risk of the current anti-corruption drive had likely already self-excluded themselves from the market, meaning that we wouldn't necessarily see VIP trends becoming materially worse from current levels. However, the creation of a new high-level office on anti-corruption indicates to us that the broader drive is far from over and that the greater number of human resources allocated to this department indicates that the number of cases that are prosecuted could continue to grow."