By
Lewis
- 21 September 2018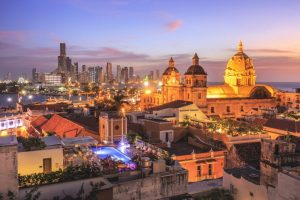 Colombian gaming regulator Coljuegos has blocked 1,805 websites, which have been offering online gaming without authorisation. The Ministry of Information Technologies and Communications (MinTIC), working alongside the National Police's Police Cybernetics Centre (CECIP) and internet service providers have been working in coordination to enforce the ban. The government is also cracking down on illegal advertising.
The government is gaining ground in its battle with illegal gambling with the signing of a number of new pacts so far between Coljuegos and regional governments. Local lawmakers and members of the board have signed 20 pacts so far for the "Legality of the Gambling Sector" a strategy with which Coljuegos aims to combat illegal gaming. The most recent pact was signed at the end of last month. The pacts also aim to promote the "Playing Legal is Betting on Health" public awareness campaign. Head of Coljuegos Juan B. Pérez Hidalgo said that the blocking of unlicensed websites was a vital part of the board's strategy to strengthen the legal sector. Hidalgo said that there were now heavy fines and even prison terms of up to eight years for non-compliance.
Recently, Coljuegos signed a protocol with the National Police to carry out daily monitoring of those websites that show gambling advertising in order to ensure that advertised games are authorised by the government. If not, the authorities report its findings to the Police Cybernetics Centre, where they are finally registered by the MinTIC so that internet providers block these pages.
There are now 14 websites that offer legal online betting in Colombia. By the end of 2018, it is expected that the board will give the green light to 17 online operators. Earlier this month Coljuegos granted two new operators the licence to operate online sports betting. Alfabet S.A.S. and Teclino S.A.S. will be now able to offer their services under the domains www.betalfa.co and www.rivalo.co.