By
Phil
- 10 November 2016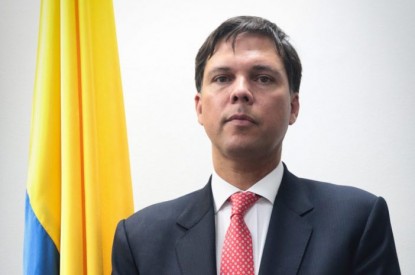 The Colombian government is preparing to block international sports betting websites from operating in Colombia without any official authorisation, following a decision taken by The Colombian Gaming Control Board (Coljuegos).
The announcement comes after growing concern over match fixing, illegal local betting schemes and fears that criminal gangs have infiltrated the gaming industry for money laundering. The news also comes on the heels of a major investigation carried out by the Technical Investigation Corps (CTI) of the Prosecutor's office which broke up an illegal betting scheme in October. The scheme took bets from 164 locations and generated around $300m pesos a day under the name Pijaosports.
In addition the Criminal Investigation Department (Dijín) is looking into allegations made by an unnamed referee that he was approached by a betting syndicate to fix the results of a number of top tier Colombian football matches four months ago.
President of Coljuegos Juan B. Pérez Hidalgo said that using new rules issued last month, which regulate the gaming on the Internet, the board would block internet betting sites. Those interested in operating in Colombia will in the future need to meet a number of requirements, including the analysis of their software and hardware. The Colombian gaming regulator, released the new technical standards for online gaming under the title; Juegos Operados por Internet. These standards were published by Resolution 20161200013324 on the 9th of June 2016 and they outline the complete requirements for online gaming operations and suppliers.
According to data released by Coljuegos the body has information on 418 illegal sports betting centres in Colombia which per year generate $600bn pesos. In addition illegal sports betting tax avoidance amounts to $144bn pesos, Mr. Hidalgo said.
Colombian gaming law grants the gaming board the right to offer online games on an exclusive basis. In the past Coljuegos has been strongly protective of its monopoly over gaming and in November 2015 announced that it was seeking to impose a number of measures which could include the blocking of offshore operators in Colombia and place possibly penalties on players found to be breaking the law. According to reports in local media the new measures to block offshore operators from offering their services to locals could be in place a matter of days.