By
Phil
- 7 February 2020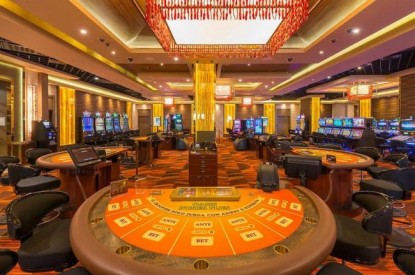 The President of the Colombian Gaming Control Board (Coljuegos), Juan Pérez Hidalgo, has announced that the board has collected a record $1bn since 2012 in license fees – an increase of 124 per cent since 2012.
"In 2019 alone, money raised amounted to US$195m, which equates into an increase of 16.2 per cent compared to 2018 when money raised stood at US $168m; likewise, between December 2015 and 2019, it increased by 75 per cent," said the official.
Casinos, bingos and slot parlours accounted for 57 per cent – equivalent to US$111,781,546. This was followed by lottery games Super Astro with 14 per cent (US$26,628,191) and Baloto and Revancha with 12 per cent (US$24,390,115), in 2019. The online gambling segment contributed 10 per cent (US$20,029,201).
"Land based games (not including lotteries) grew 11 per cent in revenue in the last year, going from US$101m in 2018 to US$111m in 2019, in signed agreements , with 2,752 establishments operating throughout the country and 88,546 slot machines available," said the President of Coljuegos.
A similar result was obtained by the Baloto and Revancha lottery game in terms of collection for exploitation rights at the end of 2019, as it experienced a growth of 12 per cent reaching US$24 million, compared to the US$22 million collected in 2018. Meanwhile the online sector recorded a very large increase of 81 per cent compared to 2018.
The Super Astro game recorded a 15 per cent increase in money raised, from a total of US$23m in 2018 to US$26m in 2019. "In 2019, the operator selection process for this game advanced for the next five years and it is expected that during the term of the new concession contract, approximately US$104m will be collected for operation rights," said the President of the agency.
Caption: Sun Nao Casino in Colombia