By
Phil
- 15 June 2015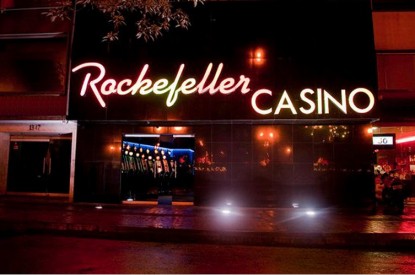 A new study carried out jointly by Colombia's gaming control board Coljuegos and the National Federation of Merchants (Fenalco) has discovered that at least 2,000 local businesses in Bogota are operating illegal slot machines on their premises.
The study also discovered that in the city of Bolsa there are 800 businesses operating slot machines without a license. In the city of Kennedy there are 618. This was followed by 531 in Suba, 527 in Usme, 488 in Engativá and 401 in Ciudad Bolivar.
The study also looked into the types of businesses which were found to be housing illegal slot machines and discovered that 65 per cent were shops, 12 per cent were internet cafe, 10 per cent were made up of other small business, 5 per cent were in mini supermarkets and 3 per cent were in other small establishments such as bakeries and bars (the remaining 5 percent were undefined in the survey).
A high level of unawareness amongst business owners of the penalties in place for illegal gaming and rules governing the industry in general was also found during the study with 88 per cent of business owners with unlicensed slot machines claiming that they had no knowledge that what they were doing was illegal. Nor were they aware that they could face fines of up to 50m pesos (around U.S$20,000) per illegal slot machine as well as six to eight years in prison.
Coljuegos Director, Cristina Arango, said that illegal gaming was being promoted by unscrupulous shop owners.
"Educational campaigns have been exhausted and Coljuegos has started with operational control, including sanctions and the destruction of machines, fines and the filing of criminal charges," she said.
This year has seen major crackdown on illegal gaming with Coljuegos confiscating a total of 1,135 illegal slot machines so far this year, while 2014 saw a number of high profile raids in the neighbourhoods of Manrique, Candelaria, San Javier, Guadalupe and Aranjuez de Medellín.
Meanwhile President of Fenalco, Guillermo Botero said his organisation preferred to educate the public further in the matter rather than further police action saying that: "Of course we prefer preventive rather than punitive measures."
While it is estimated that illegal gaming still accounts for around 20 per cent of all bets made in Colombia the legal sector has continued to grow year on year with operators such as Spanish company Codere reporting significant growth in their Colombian operations. Today there are an estimated 3,200 slot parlours in the country, with around 70,000 slots and over 300 casinos nationwide.