By
Phil
- 2 March 2015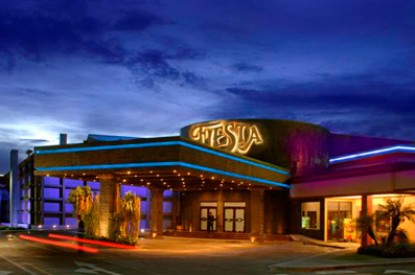 Spanish operator CIRSA has bought seven Thunderbird owned gaming operations in Costa Rica, including seven casinos, 21 gaming tables and 1,200 slot machines in exchange for US$33.5m.
The move makes Cirsa the number one gaming operator in Costa Rica and also strengthens its market position as market leader in Latin America with a total of 129 gaming operation in the region.
Thunderbird Resorts owns and operates casinos, hotels and restaurants in Peru and Nicaragua. According to a statement released by Cirsa, Thunderbird facilities are well known for the modern design of its facilities as well as the recreational spaces it offers to its customers and the service it provides. Cirsa's acquisition of Thunderbird in Costa Rica will, according to the press release, further enhance the gaming offer already in place in the region.
"CIRSA casinos will add to (Thunderbird's) experience and knowledge in the field, which will provide a unique and different entertainment and gaming offer nationwide," said the company statement. CIRSA saw operating profit surge by 8.3 per cent to €154m during the first half of 2014, The operator reported that second quarter net operating revenue increased to €330.2m, although earnings before interest and tax (EBIT) dropped by over 50 per cent year-on-year due to higher personnel and external costs, gaming taxes, and write-downs. In Latin America, both Colombia and Peru showed improved results, despite unfavourable exchange rates. Last year CISA added two new rooms in Argentina with 900 machines. It has also recently acquired a new operator in Peru with nine slot halls and 1,200 machines.