By
Phil
- 9 March 2015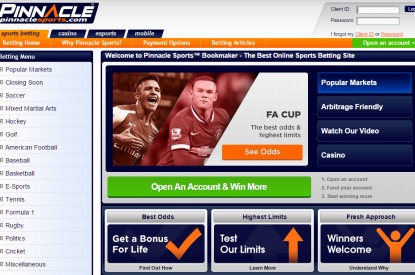 Industry leading bookmaker, Pinnacle Sports, has confirmed a new majority ownership with an ambitious strategic vision.
A deal was concluded in August last year that will see the Curaçao-based operation further capitalise on its unique bookmaking model, with a concerted drive into new global markets, backed by roll-out plans for cutting-edge new products.
The expertise and industry-specific knowledge provided by the new ownership are expected to drive expansion into regulated markets, including Asia, along with significant upscaling of IT infrastructure.
The announcement promises exciting changes for Pinnacle Sports' large international customer base, but CEO, Paris Smith, was keen to stress that against this background of strategic change, the company is maintaining a business as usual focus – delivering the best value odds online.
"I am extremely excited about working with our new major shareholder to realise a shared vision for Pinnacle Sports, which includes significant product enhancement and expansion into regulated territories. Though this deal denotes an important change for Pinnacle Sports, our customers should rest assured that the fundamental principles that make the brand so unique will not be compromised."