By
Phil
- 24 May 2023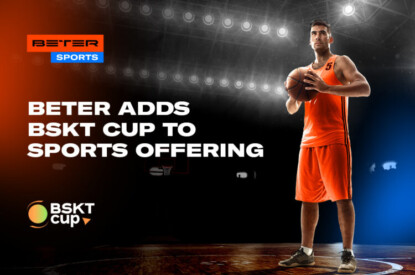 BETER, the industry's leading betting content and gaming solutions provider, is continuing to improve its sporting portfolio by expanding a basketball offering with BSKT CUP league.
From today, each BSKT CUP's tournament will be provided with live streaming, data and odds. The tournament system consists of round-robin stage with three matches per day on weekdays. Four 5×5 teams play games of four quarters that are 10 minutes each with each team battling it out to take first place.
Teams are made up of experienced players, meaning the action is always at a high standard and enjoyable for spectators to watch with over 60 matches are scheduled in a month.
The BSKT CUP is the latest expansion for BETER, which already runs several basketball and table tennis leagues in its sports portfolio.
Maria Mashchenko, General Manager of BETER Sports, said: "Basketball is one of the most popular and sought-after sports disciplines, which has many fans around the world and attracts the attention of bettors. BETER Sports aims to become the best provider of basketball on the market. Thus, we are constantly adding new professional leagues to provide our clients with the best possible offerings.
 
"The BSKT CUP league is the next step in expanding our basketball portfolio. By powering that league, we can also bring even more exciting features for our partners' customers who are already enjoying BETER`s content. We want to keep them on the edge of their seats and fully engaged with this fast-paced, high-scoring sport. There are many more new leagues to come very soon."