By
James
- 22 May 2023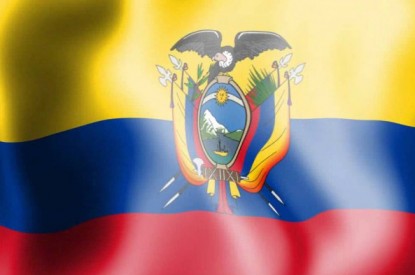 New taxes and regulations are still being planned as Ecuador plunges into a constitutional crisis. Guillermo Lasso, Ecuador's president used a constitutional rule known as muerte cruzada ("mutual death") to dissolve the National Assembly, after facing impeachment. The clause has never been used before.
"Ecuador needs a new political and social pact to allow it to escape from the serious political crisis the country is in, and which unfortunately is getting worse day by day," Lasso said in a recorded address aired on TV. Presidential and parliamentary elections will follow within 97 days of the decree giving Lasso the power to rule by executive decree until then. The president immediately signed a major tax reform bill that includes tax cuts for most families.
The tax reform project also regulates sports betting as it encompasses a single tax on the income received by sports betting operators with legal residence in the country. The bill was put forward by Finance Minister Pablo Arosemena to the National Assembly just before Ecuador's president dissolved the National Assembly.
It proposes a 15% tax on GGR on operators. In addition operators will be responsible for enforcing a 15% withholding tax on player winnings. The current proposal also indicates that if a bet is placed via an operator not resident in Ecuador, the player must assume that tax on the value of their bet.
The Minister of Economy and Finance, Pablo Arosemena, and the director of the Internal Revenue Service (SRI), Francisco Briones, told local press that they planned to raise more than $10 million with the tax, which would take effect on January 1, 2024.
Francisco Briones told local newspaper El Universo said that the SRI had been looking into the online sports betting industry over the last year.
Over the next year the General Legal Secretariat of the Presidency will work together with the Ministries of Tourism and Telecommunications, the SRI, and other government bodies to regulate sports betting operators.