By
William
- 3 December 2021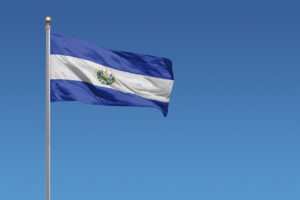 El Salvador's Ministry of Finance has presented a new law to the Legislative Assembly which would give the National Lottery (Lotería Nacional de Beneficencia de El Salvador) the right to both oversee and run sports betting and online casino games nationwide.
According to the new Constitutional law Law of the National Lottery of Charity (LNB) the LNB may authorise third parties to operate the newly authorised games which would be carried out by means of a permit, license, agreement, contract, concession, or public-private partnership (PPP).
The legislation would provide the LNB with the ability to regulate, monitor, supervise, organise and run the new games via a third party, in addition to granting and vetoing licenses which would be valid for a ten year period. Additional revenue from the new games on offer will be used for health and social welfare programmes.
If approved, traditional, instant and electronic lotteries would be permitted, in addition to sports betting, online gambling such as bingo, slot machines, card games and roulette, along with any other type of modality that "may arise in the future."
Presented by the Executive via the Ministry of Finance the law contains special provisions that establish deadlines for gaming operators to register and process their authorisation or licence. The proposal is that, in the first 90 days of coming into effect, any person who owns or operates an establishment with gambling games or electronic gaming devices must notify the LNB.
The bill also contains provisions whereby operators may submit an application to obtain a permit within a term determined by the LNB. Fees have yet to be determined by the Lottery's board of directors. In addition, the bill establishes that the lack of permission and license from the LNB within a period of six months will mean that a gaming establishment will have to close immediately.
Casinos first began to operate in El Salvador in the mid 1990's. Licenses were granted by local mayors in capital San Salvador and soon began to spread to other cities. According to Article 4 of the Municipal Code, which has since been repealed by the government, city mayors had the power to grant casino licenses and the tax income generated by the casinos went directly to the local governments where they were located.
The direct licensing of gaming establishments by city mayors has led to a long running dispute between the Legislative Assembly, which has alternated between trying to close them down all together or putting them under the control of the central government. Despite this local officials continued to give the go ahead for gaming establishments in their jurisdictions.
Lotería Nacional de Beneficencia de El Salvador is a government agency originally created to help generate funds for the hospital of San Salvador and now contributes to many different social programmes. The LNB currently has more than 100 dedicated kiosks and over 1,300 registered sellers nationwide.