By
Phil
- 28 September 2020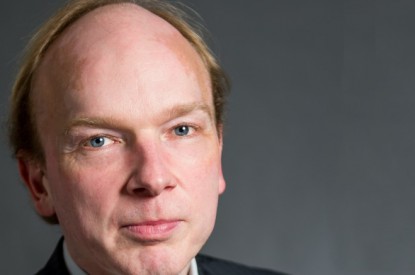 A new European Commission report has found that an industry-led memorandum of understanding on online advertising and intellectual property rights has led to a significant reduction in the unintentional placement of advertising from Europe's major gambling brands on websites which infringe upon intellectual property rights.
The memorandum of understanding, published in 2018, was established with the purpose of limiting advertising on websites, such as illegal sports streaming sites, and mobile applications that infringe copyright or disseminate counterfeit goods. The MoU is a voluntary agreement signed by various industry associations which represent Europe's major online advertising sectors and is facilitated and coordinated by the European Commission.
As part of its review of the effectiveness of the MoU, the Commission has presented a new report today which found that the MoU has created more awareness among brands that their advertising may end up on IPR-infringing websites. According to the report, the share of total advertising for European businesses on IPR-infringing websites was reduced by 12% since the introduction of the MoU, while gambling advertising from Europe's major brands (including all EGBA members) decreased by 20%, from 62% to 50% during the reporting period.
The European Gaming and Betting Association (EGBA) welcomes the report's conclusions and is pleased with the significant progress made by EGBA members and other major brands in reducing the unintentional placement of their advertising on IPR-infringing advertising channels. EGBA is committed to promoting responsible advertising in Europe's online gambling sector and has been at the forefront of the Commission-led initiative on online advertising and IPR since its inception. As the only industry association representing the gambling sector participating in the MoU, EGBA's efforts in promoting and educating about the MoU to its member companies, as well as the wider gambling sector, have been instrumental in achieving the reductions in IPR-infringing advertising from the gambling sector.
The initial success of the MoU highlights the benefits of cooperation at EU-level between various stakeholders – including right owners, platforms and industry trade associations, advertisers, advertising intermediaries and affiliates – to prevent online infringement of IPR.
Maarten Haijer, Secretary General, EGBA, said: "EGBA welcomes the progress made by EGBA members and other major gambling brands in significantly reducing the unintentional placement of their advertising on IPR-infringing websites and is pleased that major online gambling companies are playing a central role in EU efforts to crack down on IPR infringement. Most reputable companies do not intend to advertise on IPR-infringing websites, but it happens and is difficult to control, and EGBA acknowledges that remedial action is needed to prevent it. That is why we have been actively engaging with the European Commission and other stakeholders to take action and are pleased those efforts are beginning to bear fruit."
"EGBA is committed to promoting responsibility and driving standards in Europe's online gambling sector and we encourage other companies to join us – and be part of the solution, not the problem – by adhering to responsibility initiatives such as the MoU. This initiative proves that greater cooperation at EU-level can benefit the sector and how it is able to respond to the challenges it faces, including on advertising."