By
Phil
- 8 July 2021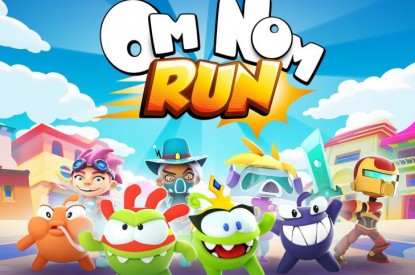 SciPlay has bought Koukoi Games Oy, a Finland-based developer and operator of casual mobile games. The Koukoi team will take over the organic build of a new casual game concept, a key step in SciPlay's expansion in the casual genre and revenue diversification strategy to drive long-term growth and shareholder value.
Koukoi, located in Oulu, Finland, brings an experienced and talented team that developed the hit title Om Nom Run which has been downloaded over 30 million times. Koukoi's casual mobile games are built on their proprietary technology platform that includes modular game feature components and real-time multiplayer engines that can be used across games. The combination of Koukoi's technology platform and SciPlay's data driven "Engine" will be the foundation of SciPlay's drive to further expand in the $20B+ casual gaming genre.
"The strengths of the Koukoi team mesh perfectly with SciPlay's strengths and we're excited to welcome them to our Company," said Josh Wilson, Chief Executive Officer of SciPlay. "This is another step in the evolution of SciPlay as we continue to invest in future growth opportunities and build out our development pipeline. Together, we can build impactful evergreen games in the casual genre furthering our product and revenue diversification strategy."
This is SciPlay's third acquisition. The Company acquired Spice Rack and its popular bingo game Bingo Showdown™ in 2017, more than tripling the games revenue. In addition, the Company acquired Come2Play in 2020, which currently is in soft launch with Solitaire Pets™ Adventure. SciPlay will utilize the same successful model to bring Koukoi into its portfolio.
"Our studio was founded on our passion to make casual mash-up games that blend successful attributes of multiple genres, appealing to broad audiences through engaging gameplay and deep meta storylines," said Antti Kananen, Chief Executive Officer of Koukoi. "We are thrilled to be joining SciPlay to take our games to the next level by taking advantage of their product and analytical rigor, user acquisition expertise and market scale."
The Koukoi Finland office joins existing SciPlay offices including Cedar Falls, Iowa, Austin, Texas, Tel Aviv, Israel, and Kiev, Ukraine.