By
Phil
- 27 October 2015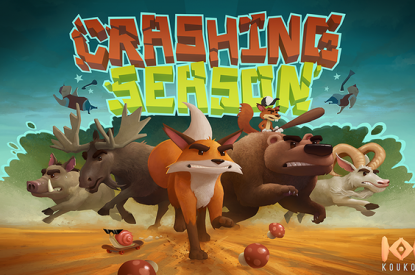 Koukoi Games, one of the most talked about of Finnish game companies, has raised $1m to grow its business on a global scale.
The fundraising round is one of the biggest, if not the biggest one, any game company in Northern Finland have raised during its first fundraising round. The amount the company has raised will potentially grow more with public funding.
The fundraising round Koukoi Games has just held is more of an Angel Round than a normal Seed Round.
The company succeed on to gather a group of high-profile Finnish CEOs, CEOs of public listed companies,investors, entrepreneurs, companies and even one public listed company to invest into its business. Some of these investors are top-level influencers such as Kimmo Alkio, Jari Rosendal, Hannu Syrjälä, Stefan Björkman, Henry Nilert, Pauli Hentunen, Jarkko Veijalainen, Mikko Silventola, Jari Talvinen, Tore Teir, Keskisuomalainen Oyj, Profium Oy, Tulos Helsinki Oy, etc. – in total 25 parties invested in the company. The fundraising round was led by Frontier Singapore's partners (www.frontier.fi) Mikko Silventola and Jari Talvinen. Together with Frontier, company's target is to start having a strong market presence in Asian –starting from Singapore and expanding towards other areas.
The company states that with the help of this funding it will be able to strongly release its mobile games globally for achieving excellent market position and make a fast leap forward in other, still unannounced, business areas in the game industry. Koukoi Games has succeeded on building up a strong business network including its advisors, investors and their networks. With the help of its supporters the company is able to scale up its business strongly towards the directions it has strategically set for the future.
Koukoi Games is a mobile game startup founded early this year that focuses solely on to produce mobile games with high production value and broad experiences. The mission of the team is to develop mobile games that match with the rising needs of players. The company was founded by people who share a unique vision of creating a fast-growing and sustainable dream game company together. Currently the team consists of over 10 talents with experience from entrepreneurship and game development as well as from companies such as Rovio and Nokia.Koukoi Games plans to soft launch its first game title, Crashing Season (www.crashingseason.com), during this year. The game will be released globally early next year.