By
Phil
- 26 January 2021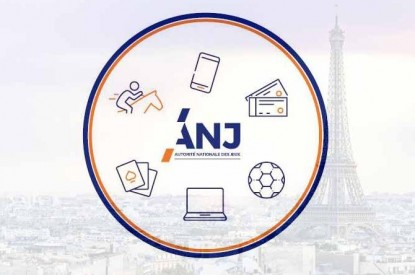 French regulator National Games Authority (ANJ) has published its proposals to simplify the registration process and reduce delays to the country's voluntary gambling ban.
Since December 31, the management of the file of voluntary gambling bans, previously kept by the Ministry of the Interior, has been entrusted to the ANJ. The regulator has proposed that the country needs a renovated and easily accessible web-based service, simplifying the process and reducing the time required to validate it.
"Players no longer have to travel to a police station and registration can now be done entirely online," the ANJ said. "The voluntary ban on gambling is a strictly personal and confidential process, offered to players wishing to protect themselves against the risks associated with their excessive gambling (financial difficulties, psychological disorders linked to gambling). addiction, isolation, etc.). Guardians or curators who are legal representatives of a person having problems with the game can also request registration for the file. Today, more than 38,500 people are registered in the file, the management of which was previously entrusted to the Ministry of the Interior. "
The new registration process offered by the ANJ consists of three stages. The player submits his request for a ban on the online service www.interdictiondejeux.anj.fr or by mail. The ANJ quickly contacts the player by phone to verify his identity. Once the identity is verified, the ANJ confirms the registration by sending a letter.
This registration can prohibit access to casinos or gaming clubs, to sports betting sites, horse betting and online poker sites approved by the ANJ and finally to the games of the Française des jeux or the PMU made online. It will also work at points of sale if the player has a player account. The ban is valid for a minimum of three years. After this period, the person concerned can request the lifting of the ban at any time.
Until now, people wishing to register on this file had to go to a police station for an interview with a local correspondent of the Central Service of Races and Games (SCCJ) in order to finalise their registration. The average delay was about a month and a half, and the summons by the police could prove to be a deterrent. With this new system, the ANJ wants to reduce the effective registration time to a maximum of two weeks and make the process easier and less pressurised for the player.
After three years, if the player feels they no longer need this measure, he can request a lifting of the ban on the online service.
Mario Blaise, Psychiatrist, addictologist and member of the ANJ, said: "This new service should make it easier for players to resort to the voluntary ban on games. Problem gamblers think about it, they hear about it, but if the process is too complicated, they give up. We can hope that dematerialisation and management by the ANJ will allow those who wish to use it earlier in their course and more quickly. And we know that taking the step of reducing its access to the games offer is an important step for players in difficulty."