By
Phil
- 30 March 2020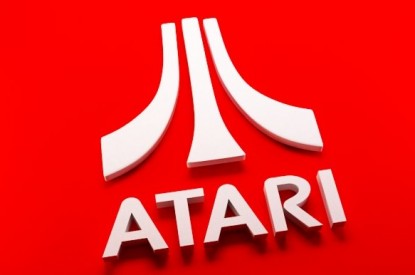 The Atari Group, one of the world's most iconic consumer brands and interactive entertainment producers, is announcing the launch of the first private presale campaign of the Atari Token, reserved for qualified investors. The Atari Token will also be subject to a public sale scheduled for early summer 2020 in the countries where the regulatory environment in place allows it.
This first presale will start as of March 30, 2020 for a period of several days. A series of further private presale campaigns will take place over the coming months. During these campaigns the Atari Token can be purchased using standard crypto-currencies (Bitcoin, Ethereum, Litecoin, Bitcoin Cash).
The Atari Token is a crypto-currency aimed at the widest utilisation possible. Atari's objective is to progressively develop the adoption and the use cases of the Atari Token throughout the ecosystem of interactive entertainment and of blockchain initiatives. The first use cases will be in the domains where the Group is already active: casinos using crypto-currencies, video games or blockchain games.
In this perspective, as previously announced, a non-exclusive license has been granted to the ICICB Group to launch an online casino using crypto-currencies, including the Atari Token. This casino website will, in due course, offer the most popular games, including Atari games, and the detailed terms will be announced at launch. The Atari Token will be issued by Atari Chain, Ltd (Gibraltar), a company equally owned by Atari and the ICICB Group. The Atari Group is entitled to 35% of the revenue derived from the sales of the Atari Token.
The Atari Token will also be used in the blockchain game "The Sandbox", developed by TSB Gaming, a subsidiary of Animoca Brands, a partner of Atari. In this context, the Atari Group has granted a license to TSB Gaming for the creation of an Atari-themed metaverse inside the Sandbox game, a metaverse where gamers will be able to use the Atari Token. Lastly, Atari is also working on the integration of the Atari Token into Atari PC games as well as those of third party PC game developers.
"We have always indicated that this blockchain project was a long term project by its nature. This first private presale campaign is a major milestone, and we are particularly pleased to launch with our partner ICICB", added Frédéric Chesnais, CEO of Atari. "A new phase is starting for the ambitions of Atari to establish the Atari Token as a reference crypto-currency in our domain of interactive entertainment, and we will continue working on achieving the widest utilisation possible for the Atari Token."