By
Phil
- 13 February 2023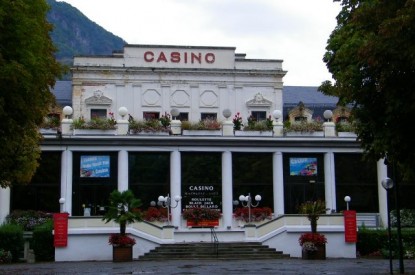 The municipality of Bagnères-de-Luchon, in the French region of Haute-Garonne,has launched a sourcing procedure for casino operators interested in reopening the casino there, which has been shut since 2011.
This phase of preliminary exchanges takes place before a public service delegation procedure (DSP), which will then entrust the construction and operation of the establishment to a private operator.
Gilles Toniolo, first deputy mayor of Luchon, said: "The reopening of the casino is one of the primary concerns of the Luchonnais, after their health. It is part of the splendor and renewal of Luchon. We waited to award the operation of the thermal baths to the Arenadour group on January 1, 2023 to fully embark on the reopening of the casino, which belongs to the heritage of Luchon."
"We would like to carry out a deliberation as to the awarding of the concession notice in the second quarter of 2023. And we are planning to start operating the casino in 2024, or 2025 at the latest. The casino will be located in the original location, which is historic, emblematic and of definite architectural interest. This place is spacious and beautiful. It is obvious to us. In addition, the volumes of the place make it possible to reopen the casino, theater, seminar rooms and catering area.
The building intended to house the casino will require 'real modernization work.'
"We have already received several spontaneous expressions of interest from different groups," Mr Toniolo added.
After the closure of the casino in 2011, the operator having been put into liquidation, and then an unsuccessful takeover, the municipality thought it had found a new operator, in June 2016, by signing an 18-year public service delegation with the French company of casinos (SFC). The project was ambitious, abandoning the building in the city center to settle in a disused wing of the Thermes Chambert, opened in 1857, a historic place in need of major renovation work. But after an unfavorable public inquiry in 2017, the SFC finally withdrew from the project.