By
Phil
- 6 June 2014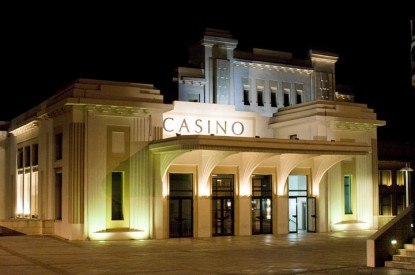 The doors of the Casino Barriere de Biarritz have now reopened following nine months of renovations to the tune of €5.3m as the operator has looked to bring a new dynamic feel to its regional flagship.
Everything has been redone from the floor to the ceiling to the games mix with an expanded slot floor of 200 machines.
The casino has opted for a colour scheme of and black, a well known combo for roulette players. A chandelier of 25 meters in diameter snakes on the ceiling above the gaming floor, illuminating and flashing when a player wins a jackpot.
A new table gaming section has been opened with four English roulette, three black-jacks and two poker tables all opening at eight o'clock in the evening although an electronic English roulette system is permanently open. The renovated venue also includes a new poker room and a sports bar.
An official reopening will take place on June 13.