By
Phil
- 13 July 2022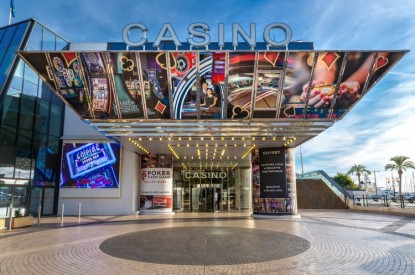 The municipal council of Cannes (Alpes-Maritimes) has approved the renewal of the operating concessions for two of the city's casinos, the Croisette, located in the Palais des Festivals and the casino Les Princes, housed in the Marriott Hotel.
For the first gaming establishment, after an initial unsuccessful procedure in the midst of Covid, the municipality relaunched in July 2021 a new concession notice for the search for a delegate. Two offers have been received, that of the Société Fermière du Casino Municipal de Cannes (SFCMC) of the Barrière group, which is the outgoing delegate and that of the Société d'exploitation du casino du Palais (SECP). The latter is a subsidiary of the Mixed Economy Company for Cannes Events (SEMEC). The city council of Cannes had authorized the SECP to apply, which allowed it to weigh indirectly in the negotiations.
Finally, the SFCMC was chosen to operate the Palais des Festivals casino again for 12 years from November 1. The municipal levy on gross gaming revenue will be progressive, with a first level at 12 per cent and a final level at 15 per cent. The rent will be €1.06m for the first year.
For the Casino Les Princes, the outgoing delegate was the only one to apply for his renewal. From November 1, SAS Casino les Princes will pay a municipal levy of 12.5 per cent​​below €15m and after several levels of 15 per cent above €18m.