By
Phil
- 12 July 2021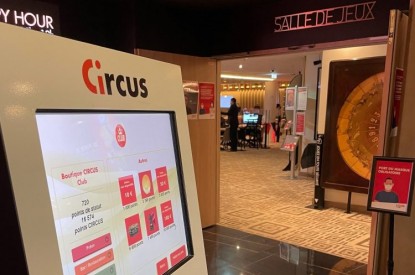 French operator Circus Casino France has confirmed the appointment of David Mahieu as the group's Games manager. Aged 51, Mr. Mahieu was until now Sales Manager at Scientific Games.
The new director of the French Games of the Circus group began his career in the gaming sector in April 1994, within the company MIS in Monaco, working on a computer system specialising in casinos. In March 1998, he left for an IT service company specializing in the banking sector, before joining MCC in May 1999 as an analyst-programmer, before becoming in 2006 Head of the development service.
It was in January 2013 that David Mahieu moved to Scientific Games, as Professional Services Manager. In April 2017, he was appointed Sales Manager of Scientific Games for the France, Monaco, Luxembourg, French-speaking Switzerland, Morocco and Egypt regions.
Within Circus Casino France, Mr. Mahieu will be responsible for all the games part (table, electronic and slot machines) and at the system level of the five casinos of the group and the Parisian club.