By
Phil
- 9 November 2022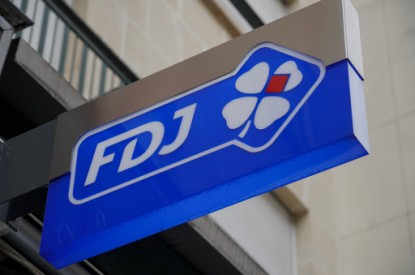 La Française des Jeux (FDJ) has seen its turnover for the third quarter up 12 per cent encouraging its outlook for the current financial year 2022 to be up by eight per cent on last year, rather then the five per cent envisaged at the start of the year.
Revenue grew to €592m, while stakes were up by nine per cent. For the lottery, a 14 per cent increase in turnover to €478m was driven by a much larger number of high Euromillions jackpots. Instant games stakes increased by seven per cent to €2,379m, with the success driven by new launches and relaunches such as Cash at the start of the year, X10 and X20 games at the end of June and the 5th edition of the Mission Patrimoine game at the end of August. For sports betting, revenues were stable at €97m although this was compared to high revenues in 2021 due to the semi-finals and final of UEFA Euro 2020 in July. The nine per cent increase in stakes in August and September reflects good momentum.

Betting was up across all distribution channels with point of sale up six per cent to €4,302m and online up 35 per cent at €643 m with the number of online lottery players continuing to grow strongly.
For sports betting, the difference between the change in turnover reflects low return rates to players at the start of the year, a situation that could change with the FIFA World Cup at the end of the year.
The performance at the end of September 'comes above the Group's forecasts, after in particular a first half of which the results were amplified by a comparison base affected by the health crisis in the first half of 2021. The Group's activity will benefit from the World Cup FIFA Football in the 4th quarter; given a significant comparison base for the lottery at the end of 2021, with several weeks of high draw jackpots, FDJ forecasts second-half revenue growth of six per cent."
Stéphane Pallez, Chairman and CEO of the FDJ group, said: "The good momentum recorded by the Group at the start of the year continued in the third quarter. We are particularly pleased with the return to a good trend in our point-of-sale activity, with quarterly stakes up by six per cent. Our digital activity, meanwhile, continues to attract a growing number of players who now number nearly five million. The good performance expected for the year as a whole reflects the relevance of our strategy, which relies on these two distribution channels, and reinforces our model of responsible long-term growth. »