By
Phil
- 7 February 2014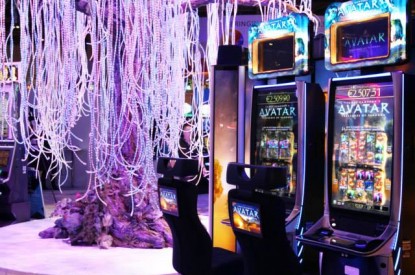 French operator Groupe Tranchant is to roll out James Cameron's Avatar Video Slots from International Game Technology in 11 of its 16 French casinos.
The game, which is part of the IGT MegaJackpots network, was chosen by Groupe Tranchant to provide its customers with a new, exciting and cinematic experience, and to also generate excitement around the casino with the possibility of thrilling jackpot wins.
"The MegaJackpots portfolio is an incredibly important development for the casino industry, especially when paired with globally celebrated brands such as James Cameron's Avatar. Groupe Tranchant recognizes that this new, cinematic and immersive experience is the future of casino gaming.  We're excited to continue this strong relationship with our key strategic partnership for IGT and the SFM LUDI as we innovate in the casino industry," said Sabby Gill, IGT Senior VP of International Sales.
Carlo Musio at Groupe Tranchant said: "This deal gives Groupe Tranchant the ability to truly make a splash. The James Cameron's Avatar game is an immersive and exciting experience, and we are proud to bring this, as well as the chance to win MegaJackpots, to the French market. With this deal we are confident that we will become the premier French casino group destination for the most exciting casino experience."