By
Phil
- 9 July 2018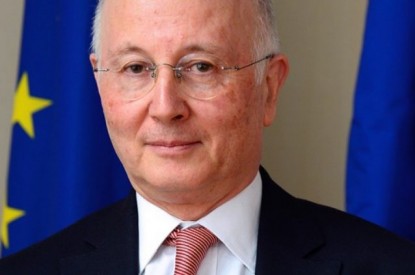 The Chairman of the Regulatory Authority for Online Gaming (ARJEL), Charles Coppolani, has confirmed that for the first time since the opening of the online gaming sector in France, sports betting, horse betting and poker all experienced 'a rise in activity along with increases in bets, the number of games and the number of active player accounts.'
The gambling market in France, generated a gross gambling product of €10.1bnin 2017, an increase of around four per cent compared to 2016. The PBJ generated by the activities regulated by the ARJEL amounted to € 0.96bn in 2017, an increase of 18 per cent compared to 2016. The proportion of games regulated by the ARJEL rose by 1.2 points to 9.5 per cent in 2017.
Mr. Coppolani said the 2017 to 2018 results 'are encouraging' because 'they reflect the dynamism of the authorised operators and account for the action determined by the regulator.'
"It is up to the latter to make this market live because it is the most protective for the player. These results also show that regulation, as demanding as it may be, is not antithetical to growth and turnover," he said. "But these same results immediately trigger a reflex of vigilance as balancing the health of the market with the health of the player is a delicate exercise. To preserve it, the ARJEL very carefully follows the evolution of average player spend. In 2017 this amount evolved little to reach €343, that is to say 4.7 per cent increase. Today, the growth of the market is essentially rooted in the recruitment of new players. There is indeed a growing craze for gambling. Driven by technological innovations, the renewal of the gambling offer tends to attract a younger clientele, imbued with video game codes."
"This convergence and the economic spinoffs it brings are an undeniable asset for this sector of activity and for the approved market in particular," he added. "But the risk of addiction is real and it must be contained."
Mr Coppolani wants major reform with the establishment of a single regulatory authority, as advocated by a parliamentary report of two deputies at the beginning of the year.
"My experience leads me to go a little further on the content of this reform and particularly in the prevention of excessive gambling and the protection of players," he added noting that three essential conditions have failed "for effective policy in this area during these first four years of its mandate.
He said that the responsiveness of the online sector must be improved. "The legislative timescale does not react in real time in a sector where change is very fast. The regulator must have sufficient room for maneuver, defined in a framework clearly defined by the legislator to whom it reports. The regulator must have the capacity to prohibit or develop offers that are too dangerous."
Related Stories