By
Phil
- 13 January 2020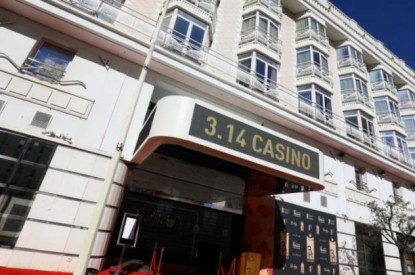 The Partouche Group has confirmed that the tax audit carried out on Casino 3.14 in Cannes was concluded without any adjustment relating to Omaha Poker revenues.
The investigation was launched by the Central Service of Races and Games, after the Directorate General of Public Finances called for a check.
Partouche stated: "As Groupe Partouche announced on March 13, 2018, Casino 3.14 and its staff were in full compliance with gaming regulations and tax obligations. The publication ordered by the Investigating Judge, on June 26, 2019, had already noted the absence of embezzlement and that the organisation of poker games within Casino 3.14 had "objectively generated considerable gross gaming revenue For the benefit of the State." It is once again confirmed that this "case" was not based on any serious foundation, but that it unfortunately allowed certain State services to communicate inappropriately against the interests of the civil parties, Groupe Partouche SA and the Casino 3.14.
"To this end, disproportionate means have been used to seek to characterise crimes the mere mention of which – the keeping of illicit gambling houses in a casino – would make us smile if the consequences of the investigation had not been so negative for Groupe Partouche SA and the Casino 3.14. Outrageous communication, the means employed and the doubts created wrongly impacted the confidence of investors and the market. This loss of confidence immediately translated into a loss of market value, which the group has since won back every day, through the quality and seriousness of the work of its teams."