By
Phil
- 15 June 2022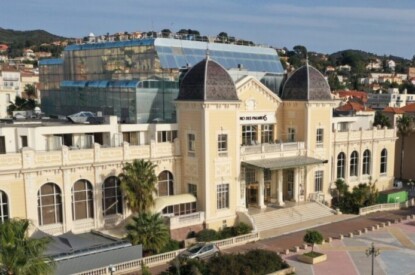 Groupe Partouche, one of the European gaming leaders, generated Gross Gaming Revenue (GGR) of €148.2m during the second quarter of 2022 compared to €25.1m in 2021.
The operator highlighted the ramping up of the Swiss online games with GGR coming in at €3.3m compared to €1.1m in the second quarter of 2021, as a highlight. The main variable was though COVID with all French casinos closed under the general measures taken by the Government to deal with the Covid-19 pandemic during the second quarter of the previous financial year 2021 (February 2021 to April 2021). Abroad, the casino in Ostend (Belgium) also remained closed. The Swiss casinos of Meyrin and Crans-Montana were able to welcome their customers with no curfew, as from April 19 2021, but while respecting health constraints. The Djerba casino (Tunisia) remained open but constrained by a curfew starting at 10 p.m. Swiss online games, deployed on November 16 2020, and Belgian online games and betting were active throughout the quarter.
While attendance is thus down by 19.7 per cent compared to the secondquarter of 2019 (February 2019 to April 2019, last period excluding the Covid crisis), the average basket increased by 20.8 per cent to €89 on the same period (with a French GGR down four per cent). It should be noted that the drop in attendance has eased since the lifting of the vaccination pass. It was down by13.7 per cent between March 14 and  April 30 2022 compared to the same period in 2019). 
Revenue was also affected by the sale in January 2022 of the stake held in the Crans-Montana casino and the cessation of the online games and betting in Belgium and of the management of the Ostend casino.
After a long period of refurbishment, largely disrupted by the Covid-19 pandemic, the Hyères casino reopened in its entirety on April 15. The games room has been completely redesigned and now covers 1,500 m². The outdoor terrace, equipped with slot machines and an electronic roulette, contributes to the comfort of the players. Upstairs, a restaurant with a hundred seats, including private spaces, has been created. A new entrance, distinct from that of the casino, has been specifically created for the adjoining theatre hall.
In April 2022, the National Gaming Authority (ANJ – www.anj.fr) validated Groupe Partouche's 2022 action plan "Prevention of excessive or pathological and underage gambling", highlighting in particular the ambition and the quality of its content, associated with the innovation of specific devices.
Partouche said: "The group's prevention policy, as a committed player in the fight against excessive gambling, aims to ensure that gaming remains an entertainment and that our customers today are our customers tomorrow. This quality support is an integral part of our mission. Each of our employees contributes to its success, through its involvement, through the dedicated training courses developed internally and through the many tools made available."