By
Phil
- 16 September 2021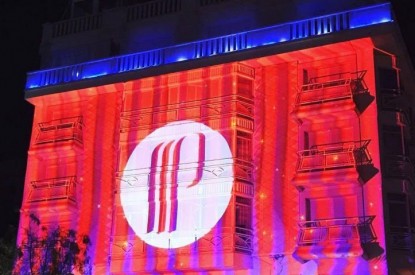 French casino operator Partouche is operating at above its pre-pandemic level with its overall third quarter revenue rebounding to €114.2 m, up 73.1 per cent compared to the 3rd quarter of 2020 and 8.9 per cent higher when compared to 2019's levels.
With the group's activities gradually resuming during the third quarter, Partouche reported Gross Games Revenue (GGR) of €151.5m, up 38.8 per cent from a year earlier, and down just eight per cent from 2019's third quarter which pre-pandemic benefited from normal operation.
In France, the GGR came in at €112.3m, up 27.8 per cent, with slot machines and traditional games increasing by 28.4 per cent and + 24.9 per cent respectively. The GGR of electronic games followed the same trend, increasing by 23.4 per cent.
Partouche said: "The growth momentum of the GGR, despite a higher number of operating days (74 days during the 3rd quarter of 2021 against 60 days in 2020) was however penalised by curfews and then by the introduction of the Health Pass as from the 21st July.
During July that was the only month in which all games were operated, attendance, which had increased by 9.8 per cent since July 1, fell by 27.4% per cent over the last 11 days of the month. This effect was however offset by the increase in the average basket [spend per head] up 21.6 per cent from July 21 against an increase of 5.5 per cent since July 1. The same trend continued in August, with however less impact on the attendance as the Health Pass spread to other activities and vaccination progressed.
The Belgian casinos reopened on June 9, while the online games and sports betting continued to function although comparable revenues were impacted simply by the fact that Groupe Partouche no longer manages the Ostend casino. The Meyrin and Crans-Montana casinos in Switzerland reopened on 19th April and the operations of online games remained active. While the Tunisian casino closed its doors between May 9 to 16, it did suffer from the restrictions limiting the welcoming of tourists in the country.
Abroad, the GGR increased by 84.2 per cent to €39.2 m, driven by the very strong increase in the GGR for online games and sports betting in Belgium and online games in Switzerland, which was up 101.2 per cent.