By
Phil
- 28 September 2017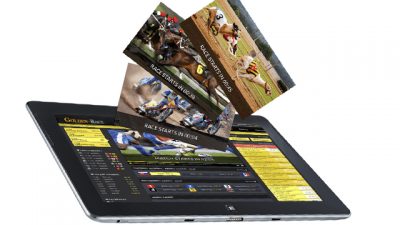 Virtual sports specialist Golden Race is promising to lift the curtain on something pretty big at this year's G2E with a product new to the virtual world that will see it storm into a new market.
Martin Wachter, CEO at Golden Race, commented: "The next 12 months will be very important months for us because we are going into some very big markets, like North America and other areas. We believe that we have found the right partners and are very close to adding 35 licences in this market. Since we unveiled our MMA fighters in London in 2015, everybody is asking what Golden Race will do next? All I can tell you, is come to the G2E Las Vegas 2017 and ICE in 2018 – you will be really excited. Something is going to happen that you will never forget."
Despite the current saturated marketplace, virtual sports growth continues to expand, at different rates, all around the world. Although Latin America has taken more time than anticipated, today the market is growing rapidly, which is why Golden Race will open its second Latin America office in Peru.
While the European market has felt some slow down, Latin America, Eastern Europe and Asia are huge, and Golden Race is already operating in these markets and seeing great success in all of them. How can growth continue? How can we ensure the future? Instead of going for a pretty picture, our focus is on creating the perfect betting experience – because that is what players want.
The company made a decision more than 10 years ago to do things differently. The market is full of companies whose main goal is purely visual. Admittedly, the products are truly beautiful, but more important, and what Golden Race focuses on, is the complete experience for players, and the most flexible and cost-effective solutions for operators. While Golden Race will never lose enjoyment from real sports, and players will always enjoy betting on them, the future of virtual sports remains bright for any company that delivers the same betting experience in a lightweight and flexible way.