By
Phil
- 4 March 2020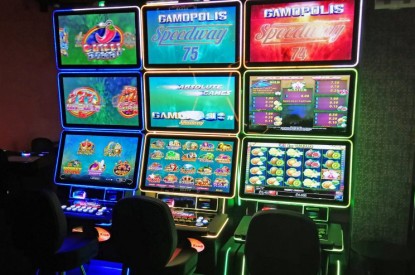 CT Gaming installs EZ Modulo slot machines at one of the newest Georgian gaming halls
CT Gaming has increased its market share in Georgia with more installations of its contemporary EZ line slot machines made at the recently opened slot hall Europebet in Marneuli.
The venue has installed the leading product from the company. The premium EZ Modulo 32/32/32 with Speed King`s Fruits and Diamonds skins, and the Gamopolis Speedway 74, 75 and 76 version of the multigame series were their preferred choice.
Nazim Izmailov, Director land-based operation at Europebet, said: "We want to provide an excellent gambling and entertainment experience to our guests, and we are confident that the EZ MODULO slot machines with diverse content are contributing to that experience."
Slot Operational Manager Inga Inasaridze added: "We are happy to have the EZ MODULO slot machine because the games became very popular and sought after by the players. In addition, the machines are easy to maintain, well thought out, and reliable."
The broad selection of CT Gaming game content and cutting-edge cabinets from the EZ line ideally complements the gaming offer at Europebet.
Dimitar Muhovski, Chief Development Officer Georgia & Central Asia at CT Gaming, added: "We have a huge growth rate in the Georgian market due to our high-quality products that are in-line with the players` preferences. We are looking forward to seeing more of our compelling products installed at the Georgian halls very soon."