By
Phil
- 1 May 2015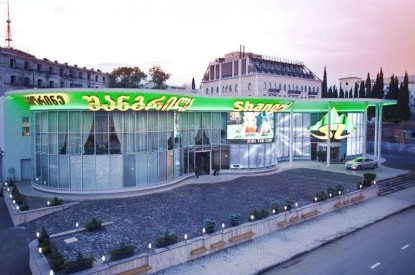 Storm International saw its revenues increase year-on-year by 31.9 per cent, while net profit increased by 34.9 per cent due mainly to the strong performance of the Shangri La Casino Tbilisi.
Shangri La Casino Tbilisi's growth measured at 166 per cent whilst Shangri La Yerevan reported growth of 34.6 per cent.
Shangri La Yerevan in Armenia has just finished a two year expansion project which has seen it double its gaming area and add banquet and hotel facilities and thus become a major casino destination in the region.
Currently Storm International is actively developing in the markets of Germany, Mexico, Romania,
Byelorussia, Armenia and Georgia.
Darren Keane said: "In 2014 our company has gone from strength to strength yet again. There has been growth across the whole company even though we are operating inside highly competitive markets. Once again it shows the quality of Storm's management and services as well as the growing power of our brands."