By
Phil
- 4 March 2014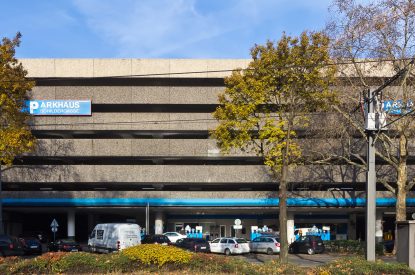 The Westspiel-Gruppe is close to revealing the location for Cologne's first casino, which is likely to open sometime in 2017.
The group, a subsidiary of NRW Bank, is likely to name its chosen site after a shareholders' meeting in late March with a location at a multi-storey car park at the Cäcilienstraße, directly opposite the Rautenstrauch Joest Museum in Neumarkt, being favoured by the media.
Some sources believe the site has already been chosen but no announcement can be made until planning application for the site has been approved. The carpark is currently owned by the City of Cologne.
Also in the running is a location on the upper floors of the department store Karstadt. Westspiel has already used a similar blueprint for its Duisburg casino. Potential sites in Unter Goldschmied and in the Gerling Quarter with its high-earning residents are also believed to have been considered.
Westspiel-Gruppe spokesman David Schnabel said: "We are thoroughly examining a suitable location."
The chosen location needs to be at least 6,000 sq. ft. with high ceilings, security requirements, easy access, plenty of parking and as close to the heart of the
city as possible.
Cologne was awarded the contract for the fifth casino in North Rhine-Westphalia at the start of 2013 by the State Cabinet following a proposal from NRW Interior Minister Ralf Jäger.
With casinos in Aachen, Bad Oeynhausen, Dortmund and Duisburg-Hohensyburgstraße, the region is well served with gaming, however a venue in Cologne is expected to generated up to €7m a year for the government in gaming tax.