By
Phil
- 11 August 2021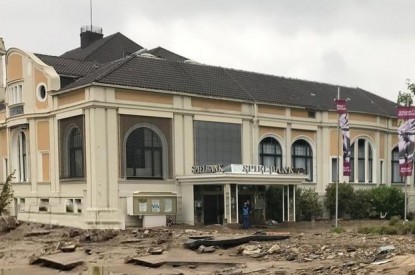 The flood damaged Bad Neuenahr casino will not be able to operate in Bad Neuenahr for three years and even then it will have to rebuilt in a different part of the town as effective protection at the original site is not longer available.
Speaking to ISA- GUIDE, Michael Seegert, Managing Director of Spielbank Bad Neuenahr, said: "Due to the massive destruction in the entire Ahr valley and in particular in the city of Bad Neuenahr-Ahrweiler, it seems that no casino will be able to operate in the city of Bad Neuenahr for a period of two to three years. All the infrastructure has been completely destroyed, there is no restaurant or hotel business and all access roads up to the motorways have been massively damaged. There is an agreement between the state, district and city of Bad Neuenahr-Ahrweiler and the operating company that a casino should be built again in Bad Neuenahr, but no longer in the traditional Kurhaus, as effective protection is not possible there and it is irresponsible to have a public one there again Facility to operate."
The west wing of the casino has been severely damaged with its future deemed 'questionable' by structural engineers. The casino's slot machine section on the ground floor was flooded ceiling-high with the company's slot machines declared a total loss by the insurance expert.
The casino also suffered a theft after the floods with chips and plaques stolen.