By
Phil
- 9 December 2019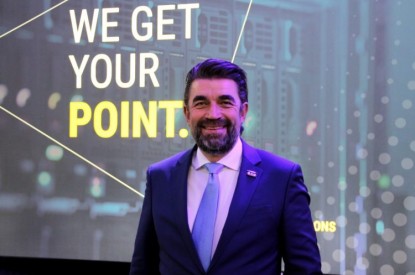 The German Sports Betting Association (DSWV) has called for a fundamental reform of German gambling regulation that recognises social reality and creates a legally secure foundation for existing markets.
With proposals including a complete ban on in-play betting, the DSWV has warned that if regulation goes too far and cuts back on what the player actually wants to do it, it will fail, as players will simply play in the black market.
With the existing 3rd State Treaty on State Revisions expiring on June 30, 2021, the members of the DSWV are concerned that if the regulation is too far-reaching it could spur further growth of unregulated markets.
DSWV President Mathias Dahms said: "Consumer protection and regulation are not mutually exclusive. Only if the policy transfers the existing (online) markets into a regulated framework, will the player and consumer protection measures work. The inevitably proposed cuts in the sports betting program with artificial barriers in the form of cross-game limits and a continuation of the prohibition policy in online gaming could convince customers to play in the unprotected black market."
The proposed measures are based on the misconception that the availability of an attractive range of games and the simultaneous increase in demand automatically lead to an increased risk. This though completely ignores that from a scientific perspective, a particular danger of online gambling can not be proven. In addition, the figures collected by the Gambling Supervisors and the Federal Center for Health Education (BZgA) have been ignored, and these same fears are again refuted.
The market for online betting and online games has nearly quintupled in Germany between 2009 and 2017. The BZgA has shown in studies that the explosive growth of the online gambling market has not led to any additional addiction problems. It says that prohibitions are not necessary from a consumer protection perspective as they will jeopardise the channelling objective of the State Treaty on Gambling. Player protection is being done a disservice if players are no longer active in the regulated market and migrate to the unprotected black market.
The BZgA carefully monitors the number of problematic and pathological players and since 2008 has carried out five studies, each with around 10,000 participants. However, an increase in the number of gambling addicts can not be determined afterwards. Instead, the proportion of people with gambling-related problems in the German population is now lower than in 2009.
Mr. Dahms added: "The channelling of previously unregulated gaming services in a regulated market must be the prime objective of a new state gaming agreement. The offers must be so attractive that consumers prefer them to the black market."