By
Phil
- 16 January 2020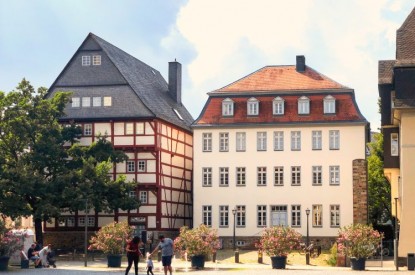 Eleven sports betting providers have applied for concessions in Hessen in central Germany with at least seven more to follow.
From the beginning of 2020, providers of sports betting in Germany are obliged to immediately legalise their previously unavailable offers.
The Hessian Minister of the Interior, Peter Beuth, last called on the industry to act quickly in the Hessian state parliament in December – at the time, no application had been received. Now the providers have reacted and have already submitted eleven applications for a sports betting license and seven binding announcements to submit application documents at short notice to the Darmstadt Regional Council.
Mr. Beuth said: "The sports betting concession process is now picking up speed and according to the current status of applications and announcements, we have already channelled the sports betting market from the formally illegal market to providers willing to legalise at 75 per cent. This is a good sign for player protection in Germany."
The region of Hessen, which includes big cities such as Frankfurt and Wiesbaden, has been campaigning for the introduction of a licensing procedure for sports betting providers for years. In the past year, Hessen was able to assert itself with other federal states, prompting the introduction of a licensing procedure for sports betting providers through the 3rd State Treaty on Gaming.
Strong player protection, successful channelling of the black market into the legal market and tough enforcement are also the goals the Hessian interior minister is pursuing for the negotiations for a new state treaty on gaming from summer 2021. Hessen wants to ensure that player protection is expanded. Online casino offers are to be legalised and to be approved and monitored by the state. With innovative responsible gaming tools, the providers of internet games should be able to capture and block problematic players.
In the Hessian view, nationwide supervision of all sports betting and online casino providers should take over a new institution under public law. The Darmstadt regional council should then be able to monitor the providers with the help of a safe server and thus ensure safe gaming. "The know-how that has been built up in the Darmstadt regional council, which we have built up as a nationwide sports and online horse betting supervisory authority, predestines Hessen as the home country for this state institution," explained Peter Beuth.
The Interior Minister stressed that there was progress in the negotiations between the countries. However, he warned against over-regulation, as this always harbours the risk of driving the player back into the black market. "We don't want a glass player. The countries must find solutions together that protect the player but at the same time represent a regulation that can be implemented by the provider," said the Hessian Minister of the Interior.