By
Phil
- 11 February 2021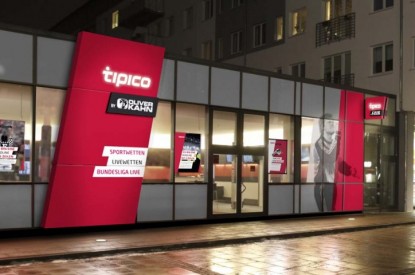 The sports betting market in Germany fell sharply in 2020, according to the tax figures of the Federal Ministry of Finance prompting industry figures heads to demand that the government 'put an end to the untenable situation.'
Total sales were €7.8bn, around 16 per cent below the record level of 2019 when sales reached €9.3bn with sports betting taxes of €389m in 2020. Without taking into account the pre-crisis months of January and February, the slump is even more pronounced, down 20 per cent.
The German Sports Betting Association (DSWV) highlighted less sporting events throughout the initial lock down and the closure of retail betting shops for the decline.
DSWV President Mathias Dahms said: "During the first lockdown in spring 2020, when all European leagues had ceased their gaming operations, the German sports betting market collapsed completely by 90 per cent in April, compared to the previous year, in May by 75 per cent. Without sport there can be no sports bet, of course."
Only since the late summer, which is particularly sport-intensive because of the catch-up needed for game days, have the monthly sales stabilised again at the previous year's level.
Mr Dahms added: "During the current lockdown, all 5,000 to 6,000 betting offices nationwide are closed or have been thrown back to the reduced acceptance point operations. The approximately 25,000 employees are mostly on short-time work and fear for their jobs, the operators for their entrepreneurial existence. Many do not hold out much longer, also because the federal government denies betting offices the promised Corona November / December aid. We therefore need a planning perspective from politicians as soon as possible, as to how safe business operations under hygiene requirements will be possible again in the coming months."
The crisis of the sports betting providers regulated in Germany is exacerbated by the fact that since the transitional regulation for virtual slot machine games came into force in October 2020, massive consumer migration to black market provider, mostly based in Asia or the Caribbean, has taken place. The average slump was 54 per cent.
Mr. Dahms added: "It has become clear that the strict regulations for virtual slot machine games have channelled the market away almost overnight – unfortunately in the wrong direction. It is unrealistic to believe that German customers will get used to the excessive restrictions of the State Treaty and come back to licensed providers as long as they can play with competitors who offer them much better conditions. We urgently need improvements to the regulations and a functioning enforcement against illegal offers. Otherwise, established providers willing to regulate will withdraw from the German gaming market."
The year 2020 should have been a historic one for the industry in a positive sense. In October, after years of political and legal hang-ups, nationwide sports betting licenses were finally granted. However, after the award of 21 licenses, the process has come to a halt again. Up to 40 further license applications have not been approved for months.
Mr. Dahms has called on politicians to act quickly.
"Instead of a properly regulated market, we currently have competitive distortions of unexpected proportions," he explained. "While the 21 licensees meet strict license conditions, many other providers operate completely unchallenged in the market. We are seeing a massive consumer exodus into the unregulated market. But the completely divided gambling college, as a body of 16 responsible officials from the state interior ministries, has kept the application process pending for months and has not made any further decisions. We therefore urgently appeal to the state governments to put an end to this untenable situation. All open concession applications must be decided immediately in order to create fair market conditions for all providers. It cannot be that the licensed providers are currently the ones to suffer."