By
Phil
- 13 October 2020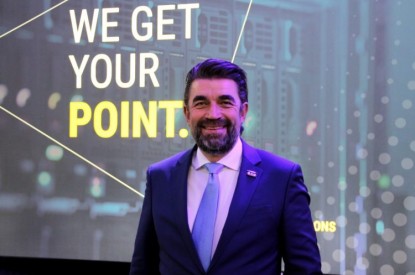 The German Sports Betting Association (DSWV) said it was delighted that the first nationwide permits to organise sports betting have been granted and heralded a historic day for the entire industry.
After years of political and legal controversy, the federal states finally approved the first 15 permit applications on the evening of October 9, 2020, including numerous applications from DSWV member companies.
The licensed providers are now allowed to offer sports betting in a legally secure and permanent manner throughout Germany – both online and in stationary betting offices.
DSWV President Mathias Dahms is relieved: "This day marks a historic turning point for German gaming regulation. The providers willing to regulate have been working towards German sports betting licenses for over 20 years. Today all sides have won equally: The consumers, the reputable providers and the authorities finally have clear framework conditions."
As early as 2011, the Prime Ministers decided to open up the German sports betting market to private providers for the first time. Due to repeated procedural errors and discrepancies between the federal states, the granting of the license had failed again and again until the end. Since it was founded in 2014, the DSWV has worked constructively to bring movement into this muddled situation.
Mr. Dahms added: "Sports betting has long since arrived in the middle of society in Germany: in 2019, consumers placed bets of around 9.3 billion euros. With the granting of a license, regulation is finally catching up with this market reality. We are grateful to the responsible Hessian Ministry of the Interior and the Darmstadt Regional Council for always pushing ahead with the approval process in a serious and result-oriented manner, even under difficult political and legal conditions. Now, in the constructive exchange between the authorities and providers, the license conditions must be carefully designed and the black market systematically dried up. "
Further license applications from sports betting providers are pending with the Darmstadt Regional Council and should also be decided on as soon as possible.
The federal states have been trying to regulate the sports betting market since 2012. Proceedings were repeatedly stopped by courts, in 2016 even by the European Court of Justice. The current licensing procedure was derailed following a challenge from a sports betting operator from Austria.
Bwin and Tipico have apparently provided the Austrian provider, who wanted to overturn the licensing procedure, out of court a "flat-rate compensation for their disadvantages", so that it withdraws its application.
The Hessian Administrative Court in Kassel therefore closed the case on Friday, paving the way for the licensing of the first 15 providers.
A total of 46 companies have applied for a sports betting license.
Hesse's Interior Minister Peter Beuth said: "Our goal is not to have as many people as possible bet on sports results, but rather that the players type in a state-regulated environment and not be driven into illegality."