By
Phil
- 29 May 2015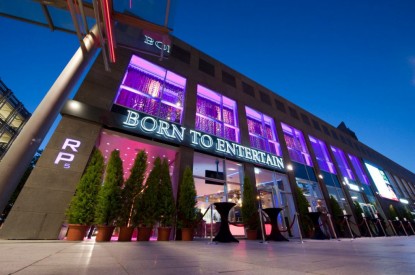 International Game Technology is to supply the new Niedersachsen Jackpot Wide Area Progressive (WAP) at Spielbanken Niedersachsen casinos in Germany.
The new Niedersachsen Jackpot comprises 56 machines over 10 different properties.
The latest generation WAP will provide Spielbanken Niedersachsen's customers with the Mermaid's Spell WAP on IGT's robust and highly reliable OXYGEN cabinet. The agreement represents the third consecutive WAP jackpot provided by IGT to Spielbanken Niedersachsen since 1997.
"We are very proud to be chosen once again by Spielbanken Niedersachsen to supply their next WAP offering," said Marcel Heutmekers, IGTVice President EMEA and Latin America. "This acknowledges our continuous efforts to work in partnership with our customers to develop the best product for their specific needs."
Over the coming months, the IGT team will work closely with Spielbanken Niedersachsen to provide them with a tailor-made solution for their operations and their players. IGT will brand the game graphics to harmonize with Spielbanken Niedersachsen's corporate identity, as it has in the past. Taking into account the number of machines, locations, the desired hit rate and jackpot amounts, IGT is developing a new mathematic formula to perfectly fit Spielbanken Niedersachsen's requirements.
"We know from past experiences that we have chosen the right supplier for our WAP," said Hartmut Meier, General Slot Gaming Manager at Spielbanken Niedersachsen. "This is the third WAP we are realising together, and the cooperation has always been very successful. The game concept is great, and we are convinced that our players will love it."
The first Niedersachsen WAP was installed by the company in 1997; it was replaced in 2002.