By
Phil
- 28 June 2021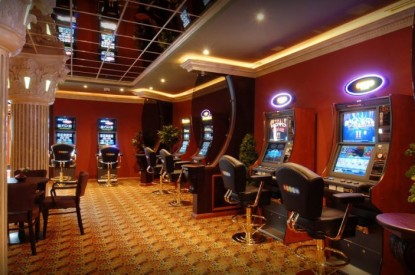 Lawyers working in the gambling sector in Baden-Württemberg in Southwest Germany are warning that the existence of 100s of arcade employees and businesses is on the brink of disaster following the unregulated situation in the state caused by the legislature.
Lawyer Mirko Benesch of Benesch & Partner Attorneys at Law said: "As of June 30, 2021, many gaming arcade operators in Baden-Württemberg will need their gaming licenses or so-called 'hardship permits' to operate their gambling halls. We, too, have already submitted the applications for our clients to the responsible authorities. For all operators who have not yet submitted an application, it is important to take care of their permits as soon as possible. This also applies to operators who have not received any approval since 2017 or who are only tolerated due to a rejection. In these constellations too, there is often an urgent need for action.
Mr. Benesch added: "A prevailing perplexity in dealing with the gambling hall operations becomes abundantly clear in many places. In this regard, the state has missed valuable time in recent years for the creation of procedural processes that are guaranteed by the rule of law or for the provision of selection mechanisms to the authorities. The uncertainty in the authorities and the resulting, sometimes chaotic, procedure is fueled by information and decrees from ministry circles.
"We are in close contact with almost all urban and rural districts that, as a result of the legislative failure to draw up a new state gambling law, often openly admit that they have no criteria at hand when dealing with the applications. There, the overstrain of the employees is evident. Still other urban and rural districts have joined our proposals for a procedure in which the "It is much more important to act now. "
"In Baden-Wuerttemberg criminal proceedings are being initiated against gambling hall operations that are open without a permit. We therefore urgently advise against opening the premises when the permit expires on June 30th, 2021 without written permission or a settlement period. Therefore, since there is an urgent need for action, we are in a lively exchange with the authorities to negotiate solutions and prevent closure. In view of the shortage of time and the disastrous official decision-making situation in the state of Baden-Württemberg, we have opened our emergency hotline for affected operators."
Caption: Storm Casino in Aschaffenburg