By
Phil
- 7 February 2020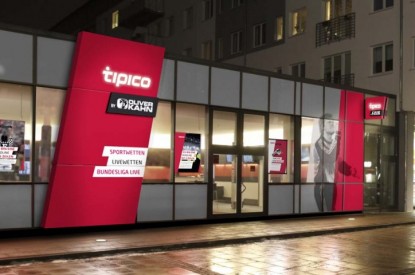 Sports betting is on the up in Germany with growth of 21 per cent in 2019 and more licences expected to be confirmed in the spring.
German betting customers made around 9.3bn in betting stakes in 2019, according to figures published by the Federal Ministry of Finance. The growth is even more impressive as it came during a year with no major international football tournaments.
The President of the German Sports Betting Association (DSWV), Mathias Dahms, said: "Sports betting has reached the center of society in Germany and has become a popular leisure activity. The common good also benefits: Last year, sports betting providers paid around half a billion euros in sports betting tax. "
After years of political discussions, the nationwide permit procedure for sports betting providers has been running since the beginning of the year. According to the responsible regional council in Darmstadt, at least 45 applications are expected. The first permits are to be issued in the spring.
Mr. Dahms added: "It is now up to the federal states to show that their regulatory framework works and that they can effectively deal with unlicensed offers. In some cases, improvements are necessary so that there is no displacement of players into the black market and distortion of competition. "